Source Quality B2B Dried Blackberries | Torg
Torg is the perfect platform to source quality Dried Blackberries for your business needs. Our marketplace offers an extensive selection of products from suppliers located in Europe and the Mediterranean, allowing you to find exactly what you need without spending time doing research or dealing with middlemen. Plus, our prices are competitively priced so you can get the best value for your money.
SIGN UP FOR FREE
On Torg there are more than 2 Dried Blackberries Suppliers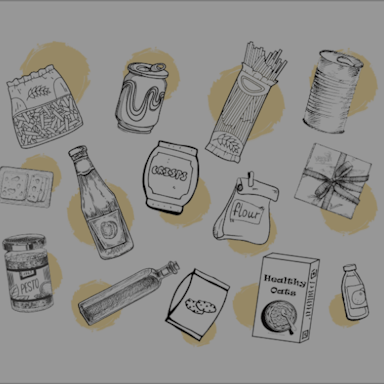 Sign up now to create a request and source the best product at the best price!
WHY TORG
Easy to Request
Select the products & place a request in minutes
Chat with Users
Chat directly with thousands of suppliers
Super Savings
Save up to 23% on margins (100% on time)
Verified Users
Work with trusted, verified leads only
Frequently Asked Questions
What are dried blackberries?
Dried Blackberries are a popular and nutritious snack option, and can be used in a variety of dishes. At Torg, we understand the importance of sourcing quality dried blackberries from reliable suppliers. We help buyers find competitively priced dried blackberries from trusted sources around the world.
What are the benefits of eating dried blackberries?
Dried blackberries can offer an array of health benefits including increased antioxidants levels, improved digestive health, and improved cardiovascular health. They also contain vitamins and minerals that can help boost energy levels throughout the day.
How do I find reliable suppliers for my business?
Finding reliable suppliers for your business's needs is essential for any successful operation. At Torg, we provide our customers with access to thousands of reliable suppliers around the world offering competitive pricing on a wide range of products.
Does Torg provide private labeling or custom packaging?
For customers who require private labeling or custom packaging for their order, Torg is able to connect them with suppliers who specialize in these services. Our extensive network ensures that customers will always have access to specialized services wherever they may be located.
Does Torg offer sample options?
Yes! When ordering from Torg, buyers have access to samples which allow them to experience the product before making their purchase decision and ensure it meets their standards and expectations. This reduces risk associated with buying at wholesale prices or bulk quantities while ensuring satisfaction with any product purchased through usetorg.com .
Packaging Options
Bulk Packaging: Bulk packaging is ideal for businesses looking for large quantities of dried blackberries. Large amounts can be packed in large boxes, crates and other containers. This type of packaging is perfect for companies who are sourcing ingredients for their products or manufacturing processes.
Pre-Packed Bags: Pre-packed bags of dried blackberries are well suited to b2b buyers who have a smaller demand but still need quality product. These single serve packets are packaged securely and safe to transport over long distances, making them an ideal choice for those who require purchases from overseas suppliers.
Reclosable Packaging: Reclosable packaging is perfect for companies looking to control portion size and ensure freshness of the product. These types of packages allow buyers to get only what they need while taking advantage of the bulk buying savings offered by Torg's selection of international suppliers.
Exploring the World of Dried Blackberries
Spain: Spain is one of the most important suppliers of dried blackberries in the world, producing a great variety of different types. The country's Mediterranean climate and rich soil help growing some of the best quality berries in Europe. B2B buyers can find a vast selection of dried blackberries on Torg with high standards both in terms of quality and variety. With the help of Torg's platform, it becomes easier to source from reliable Spanish suppliers that provide competitive prices and quick shipping.
Italy: Italy is well known for its specialties when it comes to food products, so no wonder why Italian dried blackberries are among the most sought out delicacies by b2b buyers all over Europe. Private label buyers can find an immense selection on Torg that goes beyond typical retail offer, including unique flavors such as cinnamon & honey or even creamy white chocolate infused varieties. With access to hundreds of Italian suppliers on a single platform, it becomes much easier for businesses to source their ingredients at wholesale prices.
Morocco: Morocco offers some truly unique varieties when it comes to dried blackberries like date and walnut or almond variations. Thanks to its excellent location close to both North Africa and Europe makes this country a great choice for sourcing almost any kind of food products. On Torg you can explore hundreds of Moroccan suppliers offering delicious dried blackberries at competitive prices plus private labeling services if necessary.
Turkey: Turkey has always been one of the most important players in agriculture industry and that includes production of various kinds berries as well as other fruits and vegetables. Turkish dried blackberries can be found in many stores across Europe but with access to hundreds local suppliers via Torg b2b customers have more opportunities than ever before - they are able to find almost any sort price range they need plus get direct delivery from reliable partners without any intermediaries involved thus saving time and money as well as getting true value for their purchase order.