Dried Gooseberries - Sourcing, Wholesale & Private Label | Torg
If you are looking for the best selection of dried gooseberries, look no further than Torg. We provide a comprehensive selection of products and services to meet all your business needs. With our wide range of suppliers from Europe and Mediterranean region, we can help you find the perfect product for your business at the right price. Whether you are looking for a bulk supplier or something unique and specialized, our team is ready to assist you with finding a tailored solution that meets your needs.
SIGN UP FOR FREE
On Torg there are more than 2 Dried Gooseberries Suppliers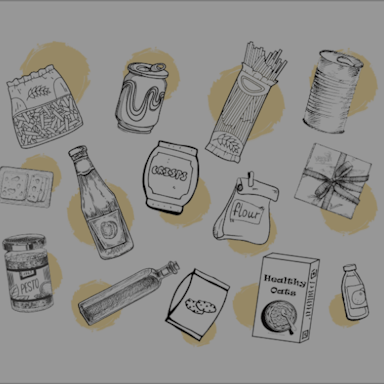 Sign up now to create a request and source the best product at the best price!
WHY TORG
Easy to Request
Select the products & place a request in minutes
Chat with Users
Chat directly with thousands of suppliers
Super Savings
Save up to 23% on margins (100% on time)
Verified Users
Work with trusted, verified leads only
Related products and categories
Dried Cherries: While both dried cherries and dried gooseberries are fruit products that have been dehydrated, dried cherries have a much sweeter taste than dried gooseberries. Torg offers a large selection of dried fruits for customers in the B2B market, including both cherries and gooseberries.
Dried Apricots: Another popular product in the b2b dry fruit market is dried apricots. This sweet and sour product is similar to dried gooseberries because it is fuzzy on the outside and has a solid center. At Torg, customers can find an extensive variety of quality dried apricot products from suppliers all over Europe and the Mediterranean region.
Freeze Dried Fruits: Similar to other types of dehydrated fruits such as gooseberries and cherries, freeze-dried fruits also offer a great option for B2B buyers looking for quality produce at wholesale prices. Torg's suppliers provide some of the best freeze-dried fruits sourced from certified producers located across Spain, Italy, and other parts of Europe.
Canned Fruits: For those looking for shelf stable fruits with long storage times, canned fruits may be an ideal option. Canned fruits share many similarities with their dehydrated counterparts like gooseberries, as they are packaged in airtight containers which help preserve their flavor and texture for longer periods of time. Customers can find a huge selection of canned produce available through Torg's trusted network of supplier partners across Europe and beyond.
Private Label Products: Private label products are another great way to source high quality foods without having to deal with excessive branding expenses or overhead costs associated with traditional suppliers. With its private label program, Torg makes it easy for buyers who want to purchase bulk quantities of branded food items such as frozen or canned fruit products (including gooseberries) at competitive prices directly from qualified manufacturers located around the world.
Recent Supply Chain Issues in the Dried Gooseberries Category
Poor Quality Control: Poor quality control has been a major issue for sourcing dried gooseberries in recent years. This has led to an increase in rejections, higher costs and losses for b2b buyers and suppliers. As a result, buyers have had difficulty finding reliable sources of consistent quality and supply.
Lack of Traceability: Traceability is essential when it comes to sourcing dried gooseberries as it allows b2b buyers to be sure of their product's origin and safety standards. Unfortunately, this process can often be difficult due to the lack of traceability options available from suppliers, such as not providing adequate data on production methods or where the berries were grown.
Seasonal Shortages: The demand for dried gooseberries fluctuates throughout the year, with peak demand during certain seasons – usually spring/summer months – leading to shortages in supply compared to other times of year. This can lead to increased prices and difficulties for b2b buyers looking for consistently reliable supplies of dried gooseberries throughout the year.
Packaging Options
Bags: Bags are a great choice for dried gooseberries. They can be resealable, ensuring that your product remains fresh and of top quality until it reaches its destination. Additionally, bags are generally lightweight, easy to package and transport without taking up too much space or weight. B2B buyers looking for wlholesale quantities of dried gooseberries might find this type of packaging ideal.
Bulk Containers: Bulk containers offer an efficient way to package and store large volumes of dried gooseberries in one place. This type of packaging is often used by b2b buyers who need to buy large amounts of product in a single order. Bulk containers also save on storage space as they can stack together easily and efficiently.
Pre Measured Portions: Pre-measured portions provide convenience when dealing with small orders or orders with specific volume requirements. Pre-measured portions guarantee customers will get the exact amount that was ordered, making them ideal for b2b buyers who need to purchase a specific amount or quantity of dried goosberries for their business needs.
Boxes: Boxes are an excellent choice for transportation and delivery purposes. They protect products from external elements during transit as well as make loading/unloading easier when palletizing goods for shipping purposes. This type of packaging would be suitable for long distance shipments with multiple stops along the way, making it ideal for b2b buyers purchasing dried goosberries from international locations like Europe or the Mediterranean Sea area.