Dried Strawberry Suppliers | Wholesale & Private Label Sourcing | Torg
Torg is a dedicated online marketplace for all types of businesses looking for quality dried strawberry products from trusted suppliers around the world. Whether you are looking for organic, flavoured or bulk strawberry products, our selection has something to offer everyone. Our team is here to assist with any sourcing needs as you search through our extensive catalogue featuring only the best b2b suppliers in Europe, Mediterranean and worldwide.
SIGN UP FOR FREE
On Torg there are more than 2 Dried Strawberries Suppliers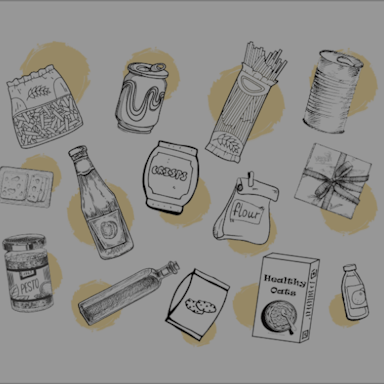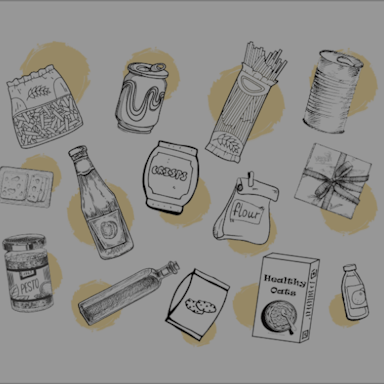 Sign up now to create a request and source the best product at the best price!
WHY TORG
Easy to Request
Select the products & place a request in minutes
Chat with Users
Chat directly with thousands of suppliers
Super Savings
Save up to 23% on margins (100% on time)
Verified Users
Work with trusted, verified leads only
Creative and Delicious Uses for Dried Strawberries
Breakfast Smoothie Bowl: Take a break from your usual breakfast routine and try making a smoothie bowl with dried strawberries as the base. For a vegan option, blend together some frozen bananas, almond milk, oats, and dates into a thick smoothie. Once the mixture is blended together, top it with chia seeds, hemp hearts, fresh fruit of your choice (blueberries work great), and some crushed dried strawberries for added sweetness!
Lemon Strawberry Vinaigrette: The combination of tartness from fresh lemon juice and sweetness from dried strawberries make this unique vinaigrette perfect for salads or roasted vegetables. In a small bowl combine 2 tablespoons of Extra Virgin Olive Oil, 1 tablespoon of freshly squeezed lemon juice, 1 teaspoon of raw honey or maple syrup and ¼ teaspoon of sea salt. Whisk together then stir in two teaspoons of chopped dried strawberries before transferring to an airtight container ready for use.
Homemade Snack Mix: Create your own snack mixes by combining nuts with sweet treats such as dried strawberries! Try mixing almonds, cashews or pecans with some dark chocolate chips and diced up dried strawberry pieces for a healthier version than store bought snacks. This is perfect for on-the-go snacking or even to take to the office! You can also use this mix in cereals like granola or muesli as an alternative topping!
Exploring the World of Dried Strawberries
Italy: Italy is renowned for its delicious food and is a major producer of dried strawberries. Italian strawberries are known for their quality and intense flavor, and much sought-after by b2b buyers from all around the world. Torg makes sourcing Italian suppliers easy with an extensive database of approved vendors offering access to private label options, bulk orders, and premium quality products.
Spain: Spain is one of the biggest producers of dried strawberries in Europe. This Mediterranean country offers a wide range of high-end strawberry varieties that come with an abundant supply. Spanish suppliers are very experienced in catering to large demand, making them an ideal choice for b2b buyers looking for a reliable source of wholesale dried strawberries. With Torg, it's easy to find suitable vendors that can meet your product specifications.
Greece: Greece is known for its traditional recipes utilizing dried fruits like strawberries as key ingredients. The country has many specialized producers that offer the highest quality products due to their long experience in this niche field. B2b buyers will find great value when using Greek suppliers through Torg's convenient market place which makes obtaining quotes and placing orders quick and easy.
Morocco: Morocco has become increasingly popular among b2b buyers looking for reliable sources of dried fruit products such as strawberries due to its competitive prices and consistent supply volume. It is also known as being home to some unique flavors like saffron infused varieties which have been gaining increased popularity among consumers from all over the world thanks to its distinct taste . Torg helps you successfully navigate the Moroccan supplier landscape so you can get exactly what you need at a price that works best for your business needs .
Recent Supply Chain Issues with Dried Strawberries
Quality Control: Quality control for dried strawberries is often a challenge, particularly when the berries are sourced from different locations. Many times, supplier standards vary dramatically, making it difficult to ensure the product meets the desired requirements. Furthermore, due to differences in climate and soil conditions across regions, there can be large discrepancies in taste and nutritional value of dried strawberry batches.
Transportation Cost: The cost of transportation for dried strawberries can be high as they are a delicate commodity that needs to be transported carefully. In addition, shipping long distances from suppliers to buyers adds extra cost to transporting these berries. If buyers are located far away from suppliers, it is important to consider additional costs associated with transporting these goods in order to keep prices competitive.
Seasonal Availability: Dried strawberries have seasonal availability and pricing may fluctuate depending on the time of year that the product is being purchased. As food products need to be harvested at specific times and then processed into their final form before being available for sale, supply issues can arise if demand exceeds supply or vice versa. It is important for b2b buyers sourcing bulk orders of dried strawberries to factor this in when considering which supplier they should purchase from.