Quality Dried Raspberries - Wholesale & Private Label | Torg
Are you searching for quality dried raspberries for your business? Torg is a b2b food products marketplace connecting buyers with suppliers from all over Europe and the Mediterranean. Our extensive selection of dried raspberry products will have exactly what you need, whether you're looking for private or wholesale labels.
SIGN UP FOR FREE
On Torg there are more than 3 Dried Raspberries Suppliers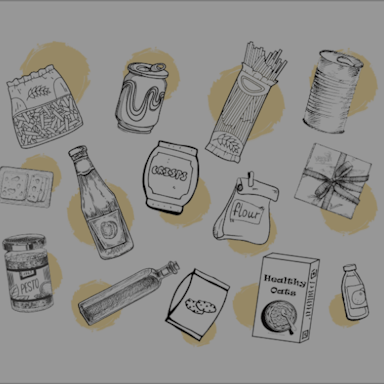 Sign up now to create a request and source the best product at the best price!
WHY TORG
Easy to Request
Select the products & place a request in minutes
Chat with Users
Chat directly with thousands of suppliers
Super Savings
Save up to 23% on margins (100% on time)
Verified Users
Work with trusted, verified leads only
Frequently Asked Questions
What are dried raspberries and where can I get them?
Dried raspberries are a great source of vitamin C, fiber, and antioxidants. They can be used in baking, smoothies or simply as a snack. On Torg you'll find the best suppliers from all over the world offering dried raspberries for b2b and wholesale purposes. We provide access to private label suppliers and help sourcing the products you need at competitive prices.
Where can I find high quality dried raspberry suppliers?
Dried raspberries are an excellent choice for businesses looking for a healthy ingredient that can be used in many ways - from snacks to cereals and pastries. Through Torg you'll be able to find reliable suppliers from Europe, Mediterranean or even further away countries such as India or Thailand. Our platform is designed to simplify the process of sourcing high quality dried raspberries with competitive prices.
What type of dried raspberry options do I have?
Torg offers a great selection of different types of dried raspberries including conventional and organic varieties as well as freeze-dried options. You'll also be able to choose between different sizes according to your needs - whole, crushed, diced or powdered form available through our web application.
How do I know my order will arrive on time?
As with any product category it's important to check closely supplier's delivery terms before making any deals. At Torg we work hard on building trust relationships between buyers and sellers globally so our customers know exactly what they're getting when ordering something off our platform.
Why should I consider working directly with manufacturers via Torg?
Many companies prefer working directly with manufacturers instead of using intermediaries like wholesalers or distributors because this way they can take advantage of better pricing conditions while still relying on a trusted source for their orders fulfillment needs - this is when Torg comes in handy! We make sure buyers get connected with reliable sellers who fulfill orders quickly without compromising on quality standards.
Creative Ways to Use Dried Raspberries
Breakfast/Snack Addition: Dried raspberries are an excellent addition to a variety of dishes. They can be used as a topping for oatmeal, added to smoothies, or incorporated into baking recipes like muffins and cakes. Their tart yet sweet flavor makes them a great addition to trail mix recipes, yogurt bowls, and ice cream dishes. They can also be mixed with nuts and seeds for a unique granola bar recipe.
Mediterranean Cuisine: Dried raspberries are often used in Mediterranean cuisine due to their sweet flavor. They can be added as a garnish on top of savory dishes like paella or risotto for decorative appeal and extra flavor. These dried berries pair well with olive oil, balsamic vinegar, garlic, herbs and spices like basil, oregano and thyme. Their sweetness adds another layer of depth to fish recipes that are cooked in white wine sauces too.
DIY Bath & Body Recipes: For those looking for more creative uses for dried raspberries outside the kitchen, they make an excellent DIY component for bath bombs and body scrub recipes. Mixing these dried berries with Epsom salts allows you to create your own custom body scrub recipe that exfoliates the skin while providing calming aromatherapy benefits from the berry scent. For an even more luxurious experience add ingredients like essential oils or honey!
Related products and categories
Dried Blueberries: Dried blueberries are similar to dried raspberries in that they are both fruits that have been dried and preserved. They can be used as a snack, garnish, or an ingredient in baking recipes. Both provide vitamins and antioxidants as well as dietary fiber.
Freeze-dried Raspberries: Freeze-dried raspberries are similar to regular dried raspberries in that they also provide vitamin C and other nutrients. However, freeze-drying the berries preserves more of their natural flavor and produces a crunchier texture than regular drying methods.
Fruit Leathers: Fruit leathers are made from pureed fruit with sugar added for sweetness. It is often flavored with other ingredients such as nuts, spices or extracts like vanilla and almond extract. The mixture is then spread thinly over trays and slowly dehydrated until it has become a flexible sheet of fruit leather which can be cut into shapes or rolled into bite size pieces. It's great for snacks on the go!
Flavored Oils: Flavored oils such as olive oil, sunflower oil, peanut oil etc., are commonly used worldwide in cooking because of their health benefits like antioxidants, vitamins A & E, essential fatty acids etc., as well as flavor enhancement when used with herbs and spices. These oils can also be used as salad dressings or even marinades for meats when combined with vinegar or lemon juice!
Trail Mixes: Trail mix is a combination of dried fruits (such as raisins, cranberries), nuts (such as almonds, walnuts) seeds (such as pumpkin seeds), cereals (such as oats), chocolates (such as white chocolate chips) all mixed together to create a delicious snack perfect for hiking trips or simply snacking on throughout the day! Dried raspberries can easily be added to trail mixes for extra flavor and texture.