Dried Kiwi Suppliers | Wholesale & Private Label | Torg
Torg is the perfect place to find high-quality dried kiwi to complete any meal or snack. Our vast selection of products from suppliers around the world will help you find the best deals on dried kiwi in Spain, Italy, Europe, and beyond. Whether you need a single shipment for a special occasion or require wholesale orders for a restaurant chain, we have everything you need to make sourcing easier than ever before.
SIGN UP FOR FREE
On Torg there are more than 2 Dried Kiwi Suppliers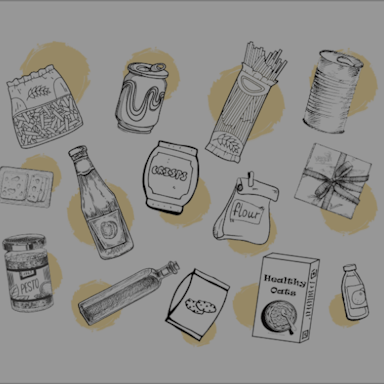 Sign up now to create a request and source the best product at the best price!
WHY TORG
Easy to Request
Select the products & place a request in minutes
Chat with Users
Chat directly with thousands of suppliers
Super Savings
Save up to 23% on margins (100% on time)
Verified Users
Work with trusted, verified leads only
Recent Supply Chain Issues Affecting Dried Kiwi
Climate Change: In recent years, the availability of premium dried kiwi has been affected by climate change as a result of water scarcity and changing weather patterns. This has resulted in reduced yields and higher prices for this popular fruit. Additionally, due to increasing global demand, buyers from across Europe, Asia and the USA have been sourcing larger shipments from suppliers in countries such as Spain, Italy, Greece and Turkey – creating additional supply chain issues.
Market Fluctuations: As with many other products, the b2b sourcing market for dried kiwi is prone to market fluctuations that can affect both buyers and sellers. In particular, sudden changes in currency exchange rates as well as government regulations can lead to significant price hikes or shortages of product. Private label vendors who rely on importing large quantities are especially sensitive to these factors.
Related products and categories
Dried Mango: Dried mango is closely related to dried kiwi as they both come from tropical fruit and can be used in similar dishes. Both offer a sweet and tangy flavor that makes them great for snacks, baking, or adding to smoothies. They are also both high in dietary fiber and antioxidants.
Dried Pineapple: Like dried kiwi, dried pineapple is another tropical fruit with a sweet and slightly tart flavor. It is perfect for baking, snacking, and adding to salads or oatmeal. It is also high in vitamins C and B6, as well as manganese which helps the body form bones and connective tissue.
Freeze Dried Apricots: Freeze dried apricots have a chewy texture that's similar to dried kiwi but with a sweeter taste. It provides all the health benefits of fresh apricots--including being a good source of dietary fiber, Vitamin A, potassium, magnesium and iron--in an easy to store form that doesn't require refrigeration.
Goji Berries: Goji berries are a type of superfood berry native to China that has become increasingly popular thanks to its many health benefits. The taste of goji berries is similar to raisins or dates but more tart than sweet like dried kiwi. They are packed with protein, antioxidants and vitamins A & C making them an excellent addition to any diet.
Prunes: Prunes are dried plums that have been around for centuries due to their ability to last longer than fresh plums without going bad quickly due do their higher sugar content. Prunes have a very mild flavor compared to other dried fruits such as kiwi but still provide plenty of fiber and antioxidants for overall good health
Frequently Asked Questions
What is dried kiwi?
Dried kiwi is a popular snack option in many parts of the world. Torg can help you find qualified b2b suppliers for sourcing dried kiwi from any region, including Europe and the Mediterranean. With Torg, you can get access to wholesale prices and private label options so you can easily meet your business needs.
Where can I find suppliers for dried kiwi?
Finding the right suppliers for dried kiwi products is easy with Torg! Our platform makes it simple to source quality dried kiwi from a variety of b2b suppliers around the world. We provide competitive pricing and private label options so that you are sure to find exactly what you need at an affordable price.
How do I compare different dried kiwi suppliers?
Torg makes it easy to compare different suppliers side by side in order to find the best one for your budget and specific needs. Our platform provides detailed information about each supplier along with ratings, reviews, and more – making it easy to make an informed decision quickly.
Can I purchase large amounts of dried kiwis from Torg?
When it comes to purchasing bulk quantities of dried kiwi, Torg is here to help! Our platform offers access to numerous trusted b2b suppliers who offer high quality products at wholesale prices – perfect for those who are looking for great deals on bulk orders.
Does Torg offer private label options when buying dried kiwis?
Yes! With Torg's platform, you can easily access a wide range of private label options when it comes to buying dried kiwis in bulk. Private label products are perfect if you're looking for custom branding or special labeling – we can help you get exactly what your business needs without breaking the bank!