Wholesale & Private Label Dried Peaches | Torg
Looking for high-quality dried peaches to source for your business? Look no further than Torg – an all-in-one b2b marketplace offering a wide range of food products from suppliers across Spain, Italy and other markets in the Mediterranean region. Our selection includes wholesalers as well as private label suppliers who can provide you with exactly what you need. No matter what type of food product you're looking for, we have it all here at Torg!
SIGN UP FOR FREE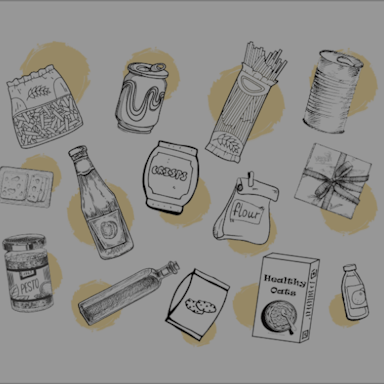 Sign up now to create a request and source the best product at the best price!
WHY TORG
Easy to Request
Select the products & place a request in minutes
Chat with Users
Chat directly with thousands of suppliers
Super Savings
Save up to 23% on margins (100% on time)
Verified Users
Work with trusted, verified leads only
4 Relevant Locations for Dried Peaches Suppliers
Spain: The sunny Mediterranean coast of Spain is a major source of dried peaches, with many Spanish suppliers offering high quality products. Torg enables buyers to easily source the best dried peaches from the region by giving them access to a wide range of suppliers and products. Furthermore, Spain's proximity to other European countries makes it an ideal choice for businesses looking for b2b wholesale or private label sourcing opportunities in the Mediterranean region.
Italy: Italy is known as one of the top producers of dried fruits in Europe, and particularly of dried peaches. Italian companies specialize in organic production and offer a variety of premium-quality products. Torg helps Italian buyers find the best suppliers while allowing international customers to quickly source their desired products from this country.
Balkans: The beautiful Balkan Peninsula has a wealth of suppliers specializing in different types of dried fruits - including peaches - that can be sourced at competitive prices through Torg's platform. In addition to its unique selection, Balkan countries have established themselves as reliable providers when it comes to low cost private label sourcing opportunities available across Europe.
Morocco: Morocco is one of North Africa's most important exporters when it comes to dried fruit, particularly peaches. It offers a wide array of options for buyers located across Europe and beyond thanks to its proximity with many markets and easy access to shipping routes via its two ports on the Mediterranean Sea and Atlantic Ocean. With Torg's help, buyers are able to find all sorts of supplies - from small family businesses up to large industrialists - at discounted prices not found anywhere else on the market.
Delicious Ways to Enjoy Dried Peaches
Breakfast Treats: Dried peaches are a great addition to your breakfast routine. Whether you add them into a breakfast parfait, bake them into muffins, or use them as a topping for oatmeal and yogurt, they provide a sweet and chewy texture that is sure to make your mornings more enjoyable. Additionally, dried peaches serve as an excellent snack option throughout the day and can be enjoyed with nuts or other fruit.
Salads & Grain Bowls: If you're looking for a more savory way to enjoy dried peaches, try adding them in your next salad! They pair wonderfully with arugula or spinach greens as well as nuts such as walnuts and almonds. Add some crumbled feta cheese and drizzle with balsamic vinaigrette for an extra flavor kick. Additionally, mix diced dried peaches into various grain salads like quinoa or farro for added texture and sweetness.
Sweet Treats: For the ultimate indulgence, why not incorporate dried peaches into decadent desserts? Use them in cobblers or pies with other fruits like apples, pears or plums; they can also be baked into cakes such as bundt cakes or angel food cake. Moreover, try incorporating soaked (in water) dried peaches in homemade ice cream recipes – it will create a luxuriously smooth texture that is further enhanced by the subtle sweetness of the fruit!
Nutritional Benefits Of Dried Peaches For B2B & Private Label Supplies
Vitamins & Minerals: Dried peaches are an excellent source of vitamins A, C, E and K. They also provide a good source of dietary fiber, potassium and magnesium. In addition to being a healthy snack on its own, dried peaches can be added to breakfast cereals, salads, smoothies or baking recipes. Dried peaches are also a great way to add sweetness to savoury dishes without adding any extra sugar.
Antioxidants: Research has shown that dried peaches have high levels of polyphenols which have antioxidant properties. Antioxidants play an important role in reducing the risk of certain types of chronic diseases such as cancer and heart disease. Additionally, antioxidants protect cells from damage caused by free radicals which can cause inflammation and other health issues.
Mediterranean Suppliers & Sourcing: When it comes to sourcing dried fruit for b2b or private label purposes in Europe, many buyers turn to Torg for suppliers located in countries like Spain and Italy due to their Mediterranean climate offering ideal conditions for growing fruit with the highest nutritional qualities.