Canned Apple Products | European Sourcing | B2B Wholesale | Private Label | Torg
Get the highest quality canned apple products for your business with Torg's trusted suppliers. Our extensive catalog offers a wide selection of b2b canned apples sourced from across Europe, Spain and Italy. With private label options available, you can rest assured that you'll find exactly what you need to meet the needs of your customers.
SIGN UP FOR FREE
On Torg there are more than 3 Canned Apple Suppliers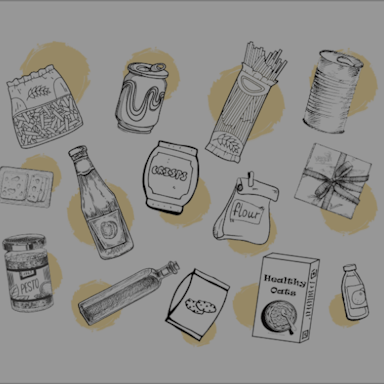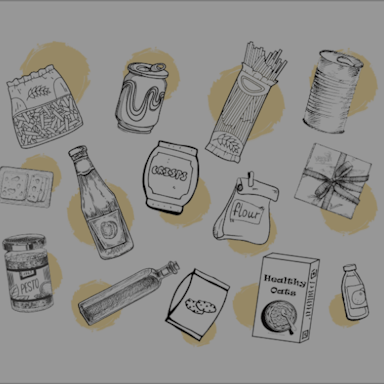 Sign up now to create a request and source the best product at the best price!
WHY TORG
Easy to Request
Select the products & place a request in minutes
Chat with Users
Chat directly with thousands of suppliers
Super Savings
Save up to 23% on margins (100% on time)
Verified Users
Work with trusted, verified leads only
Related products and categories
Canned Pears: Canned Pears are a similar type of canned fruit, perfect for those looking to offer their customers a variety of sweet treats. Like canned apples, they are easy to preserve and store. They also have a longer shelf-life than fresh pears, making them an attractive option for b2b suppliers, sourcing companies, wholesalers and private label producers.
Frozen Apples: Frozen Apples can be used in a number of ways and is the ideal solution for bulk orders. They come in various forms such as slices, cubes or puree and make the perfect ingredient for baking or smoothies. This is great option for b2b food producers in Spain, Italy or other countries in Europe, Mediterranean region or Middle East who are looking to offer their customers with quality products at affordable prices.
Apple Juice Concentrate: Apple juice concentrate is an easy way to add apple flavor into recipes without the hassle of having to peel and cook fresh apples. It's a great ingredient choice for b2b suppliers who are sourcing or wholesale companies who want to make private label products quickly without compromising on quality. It's also an excellent source of antioxidants that can help fight off illnesses like cancer and heart disease.
Dried Apples: Dried apples are a nutritious snack that can be added to muesli bars or trail mixes - they have been linked numerous health benefits due to their high levels of fiber and vitamin C content. For businesses seeking healthy snacks with an appealing texture, dried apples are an ideal solution - they are available from many countries such as Spain, Italy or other European locations which makes them suitable for regional supplier networks too.
Apple Chips: Apple chips make great snack options as they contain fewer calories than regular chips but still pack plenty of crunchy flavor! They're also vegan friendly which opens up new opportunities for b2b buyers when it comes to catering whole sale orders from certain parts of Europe such as Spain or Italy where veganism is becoming increasingly popular amongst young adults and professionals alike.
Enjoy the Sweet Taste & Nutritional Benefits of Canned Apples
: Canned apples are an excellent source of vitamins and minerals such as vitamin A, vitamin C, calcium, potassium and iron. They are also high in dietary fiber, which can help to reduce cholesterol levels and improve digestive health. Additionally, canned apples provide a convenient way to enjoy the sweet taste of apples without having to worry about spoilage.
Nutritional Benefits:
Buying Trends For Canned Apples
Long-term Growth: Over the last few decades, canned apple products have seen a steady increase in demand from consumers and businesses alike. This is due to their convenience, longer shelf life, and availability of different flavors. Canned apple products are widely used by b2b suppliers for private label offerings or as ingredients in other food items such as pastas, sandwiches, and sauces. In recent years, canned apples have also become popular among European customers, with a surge in demand coming from countries such as Spain and Italy. Additionally, the Mediterranean region has seen an increased interest in canned apples due to their potential health benefits.
Short-term Increase: More recently, there has been a marked increase in the demand for canned apples due to increasing awareness of health benefits associated with them. Popularity of vegan diets has sparked an interest in using canned apples as substitute for animal proteins. Moreover, because of their convenience nature, they are becoming more attractive to buyers looking for fast solutions during busy times or during holidays when fresh produce may not be available.