Buy Canned Grapes | B2B Sourcing Solutions on Torg
At Torg, we understand that sourcing quality products can be a difficult task, especially for a product like canned grapes. That is why we have gone to great lengths to create an extensive catalogue of suppliers for our buyers from all over the globe. Our easy-to-use web application allows you to quickly search through our selection of suppliers and find exactly what you need in terms of quality, pricing, and delivery times. With our private label options and competitive wholesale prices, you can rest assured that you are getting the best possible deal when it comes to buying canned grapes on Torg.
SIGN UP FOR FREE
On Torg there are more than 2 Canned Grapes Suppliers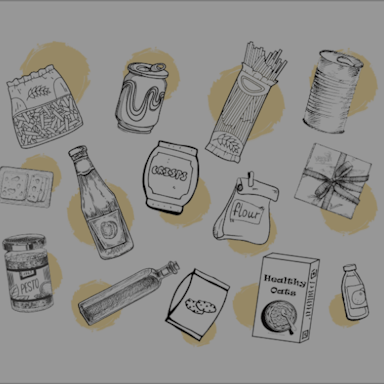 Sign up now to create a request and source the best product at the best price!
WHY TORG
Easy to Request
Select the products & place a request in minutes
Chat with Users
Chat directly with thousands of suppliers
Super Savings
Save up to 23% on margins (100% on time)
Verified Users
Work with trusted, verified leads only
Steady Growth in Demand: The canned grape market has seen a steady growth in demand over the past few decades. With more and more buyers turning to b2b suppliers for their sourcing needs, the demand for canned grapes has risen significantly. This is particularly true in Mediterranean countries like Spain and Italy, as well as other European markets like France, Germany and the UK. Moreover, wholesale and private label sales of canned grapes have increased dramatically in recent years, with many consumers looking for bulk purchasing options or custom labeling options.
Increasingly Niche Products: Another noteworthy trend is that canned grape products are becoming increasingly niche or exotic. Consumers are now seeking out more unique flavors and varieties than ever before, including unusual blends of fruits and spices or unusual colors of grape juice. This shift towards novelty can be attributed to a growing preference among buyers for organic ingredients as well as an increasing awareness of food trends around the world.
Get Nutritional Value & Enjoy B2B Sourcing With Canned Grapes
Nutritional Benefits: Canned grapes are a great source of key nutrients, with one cup providing a range of minerals and vitamins including potassium, calcium, vitamin A, vitamin C, magnesium and folate. They also contain antioxidants such as polyphenols which can help with reducing inflammation in the body. Furthermore, canned grapes are relatively low in calories and can be used as a healthy snack or alternative to sugary treats.
Healthy Choice: Canned grapes provide essential fiber, which helps reduce the risk of obesity and aid digestion. They are also good sources of natural sugar such as fructose which can provide energy throughout the day without having to rely on artificial sweeteners. Additionally, canned grapes have no added sodium or preservatives making them a healthier option compared to some processed foods.
B2B Sourcing Options: Canned Grapes are perfect for B2B suppliers sourcing high quality fruit products from Europe, Mediterranean and other locations across the globe. With an extensive selection of varieties available - from seedless white grapes to sweet black muscats - Torg offers wholesalers private label options at competitive prices for their customers worldwide.
Frequently Asked Questions
What are Canned Grapes?
Canned Grapes are grapes that have been harvested, processed and canned in a variety of sizes. They offer an ideal way to enjoy healthy and delicious snacks or side dishes. At Torg, our b2b platform offers you access to a wide range of suppliers offering the best quality canned grapes from Europe, Mediterranean and all over the world. We'll help you find the right supplier for your business needs with our extensive selection of product offerings.
What are some uses for Canned Grapes?
Canned Grapes can be used in a variety of recipes, from salads and side dishes to desserts. Their sweet yet tart flavor makes them very versatile and enjoyable as part of any meal. When it comes to sourcing them, Torg is the perfect place to go – we provide access to suppliers offering a large selection of products such as whole canned grapes in syrup or juice, cut up slices or grape pieces with pits removed.
Does Torg provide private label Canned Grapes?
If you're looking for private label canned grapes, then Torg is here to help! Our platform provides buyers with access to reputable suppliers who offer private labeling options for their products. This means buyers can create their own unique product labeling without having to invest heavily in manufacturing processes themselves – making it an affordable option for businesses looking for custom labeled goods at wholesale prices.
Where can I find quality Canned Grapes?
Torg has a large database of b2b food suppliers offering high-quality canned grapes across multiple European countries including Italy, Spain, France and more. Whether you're looking for organic or conventional varieties; whole or sliced; pitted or unpitted; frozen or canned – our platform will make sure you find what you're looking for quickly and easily thanks to its broad selection and simple navigational structure.
Does Torg offer sample options?
Yes! Thanks to our extensive database of suppliers from around the world, Torg offers buyers access not only to great prices on bulk orders but also sample options too! If you need samples before committing to larger orders then simply contact us via our website and let us know what kind of samples you'd like – we'll be more than happy to help out!