Bulk Buy Quality Canned Broccoli | Torg B2B Food Marketplace
Looking for quality Canned Broccoli? Look no further than Torg - the leading b2b food products marketplace! Our extensive database provides an immense selection of canned broccoli from all over the world, perfect for businesses of any size and type. Whether you're looking for organic or conventional broccoli, private label or wholesale options, we have you covered! With our easy-to-use web application you can find exactly what you need with a few clicks, saving both time and money.
SIGN UP FOR FREE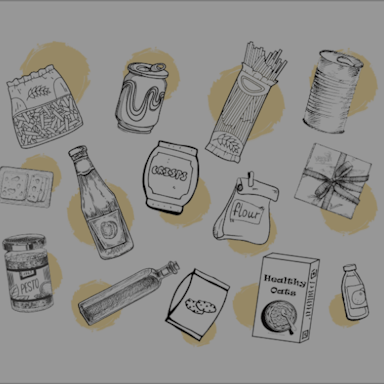 Sign up now to create a request and source the best product at the best price!
WHY TORG
Easy to Request
Select the products & place a request in minutes
Chat with Users
Chat directly with thousands of suppliers
Super Savings
Save up to 23% on margins (100% on time)
Verified Users
Work with trusted, verified leads only
Recent Supply Chain Issues
Disruptive Events: In recent years, the global supply chain has been affected by a number of disruptive events that can cause shortages and delays in the delivery of goods. Natural disasters such as floods, hurricanes, earthquakes and other extreme weather events can have an effect on production timetables and delivery routes to buyers around the world. Political instability in certain regions can also disrupt shipments, leading to potential backlogs for buyers. Additionally, the increasing complexity of global trade agreements and regulations have been a source of disruption in international commerce.
Cybersecurity Threats: The rise of digital technologies has changed the way that companies operate their supply chains and manage data related to them. However, it has also created new security risks for organizations due to increased access points for hackers or other malicious actors looking to gain access to sensitive information such as customer records or payment details. Cybersecurity threats are becoming increasingly prevalent in today's digital landscape and must be addressed by businesses in order to ensure their continued operations with minimal disruptions from malicious actors.
delicious ways to use canned broccoli
Quick Side Dish: Canned broccoli is a great and versatile option for adding a healthy side dish to any meal. It can easily be jazzed up with some garlic, onion, and spices to make an incredibly flavorful side dish that goes well with anything from chicken to fish. Canned broccoli also makes a great addition to stir fries, salads, pastas, and other dishes where you want the flavor of cooked broccoli without it taking too much time or effort.
Soup Addition: Another way canned broccoli can be used is as part of a comforting soup. Whether you are making a vegetable soup or something more hearty like a beef broth-based soup, adding in some canned broccoli can add texture and flavor. You can also mix it with other vegetables such as potatoes or carrots for even more flavor.
Casserole Creator: Canned broccoli is also an easy and tasty way to make casseroles. For example, you could combine cooked rice, seasonings of your choice (such as herbs de provence or Italian seasoning), some cheese, diced chicken or tofu pieces if desired, and finally top it all off with the canned broccoli before baking in the oven until golden brown. This makes for an easy weeknight dinner that's sure to please the whole family!
Related products and categories
Canned Corn: Canned corn is similar to canned broccoli as it is a vegetable preserved in a can and often sold in bulk quantities. As with canned broccoli, canned corn is also popular among wholesalers and B2B buyers, who are seeking to source quality products at competitive prices.
Frozen Broccoli: Frozen broccoli is an alternative option to canned broccoli for those looking for a longer shelf-life product. This type of product offers the same benefit of convenience and cost savings compared to fresh broccoli, but with an extended shelf life that makes it ideal for B2B buyers who need reliable supply chains.
Organic Broccoli: Organic broccoli offers customers higher quality produce that meets or exceeds organic standards. Torg's suppliers offer organic options for buyers looking for healthier alternatives, especially within the private label market, where high quality products are required by customers.
Dehydrated Broccoli: Dehydrated broccoli provides companies with a long shelf life product that can be used in various ways such as salads, casseroles or side dishes. Many B2B buyers seek out this type of product due to its versatility and convenience when sourcing food products from suppliers.
Pickled Broccoli: Pickled broccoli provides companies with a unique flavor profile as well as the convenience of having a long lasting item on their shelves without sacrificing taste or texture. With pickled products being popular amongst European and Mediterranean markets, Torg's suppliers offer wholesale pickled broccoli perfect for private labeling or export purposes.