Buy Quality Canned Sweetener | B2B Suppliers & Private Labels | Torg
Looking for reliable Canned Sweetener? Look no further than Torg. Our extensive directory of B2B suppliers, private labels and wholesalers from around the world offer quality products sourced directly from their place of origin. Whether you're looking for Spanish Paella or Italian Risotto, we've got you covered with our diverse range of products and suppliers. With our easy-to-use search filters, we make it easy to find exactly what you need quickly and efficiently.
SIGN UP FOR FREE
On Torg there are more than 3 Canned Sweetener Suppliers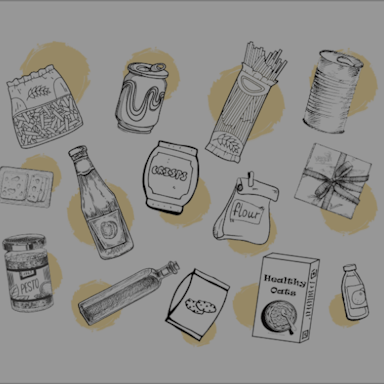 Sign up now to create a request and source the best product at the best price!
WHY TORG
Easy to Request
Select the products & place a request in minutes
Chat with Users
Chat directly with thousands of suppliers
Super Savings
Save up to 23% on margins (100% on time)
Verified Users
Work with trusted, verified leads only
Exploring Suppliers in Popular Canned Sweetener Locations
Spain: Spain is one of the world's largest producers of canned sweeteners and a major supplier to many countries around the globe. From Europe to Asia, Spanish canned sweeteners are highly sought after for their quality. It's no surprise that Torg can offer an extensive selection of suppliers from this region – ranging from private labels to large-scale production companies. With access to a wide network of growers and distributors, Torg is ready to help buyers source the perfect canned sweetener for their needs.
Italy: Italy is known for its culinary excellence, so it's no surprise that it offers some of the best canned sweeteners available on the market. Thanks to its unique climate and terroir, Italian canned sweeteners have distinct flavor profiles that make them especially desirable among food aficionados across the world. Torg puts buyers in contact with trusted suppliers located in both northern and central regions of Italy, allowing them to choose from a variety of options when it comes to sourcing premium canned sweeteners.
Turkey: Turkey has been producing high-quality canned sweeteners for centuries. As one of Europe's oldest exporters of food products, Turkish suppliers provide a wide range of options that cater to all tastes and needs. Whether you're looking for traditional or modern recipes, Torg has got you covered – offering access to top suppliers located throughout different parts of Turkey. From small private labels all the way up to large mass production factories, trust Torg as your go-to source when sourcing top-tier Turkish canned sweets!
Greece: Greece is renowned worldwide for its delicious Mediterranean cuisine – including some very tasty varieties of Greek canned sweeteners! The country produces a variety of these products at very competitive prices that are sure to meet any budget requirements. With access to renowned Greek suppliers like Feta Foods or Athena Canning Co., Torg makes sure buyers have all they need when looking for quality Greek goods delivered fast!
Using Canned Sweetener for Delicious and Healthy Treats
Adding Nutritional Value with Canned Sweetener: Canned sweeteners are an excellent choice for making snacks or desserts that are both delicious and healthy. Not only are they all natural, but with the added vitamins and minerals, they can provide a nutritious pick-me-up. From sweetening up a bowl of cereal in the morning to adding flavor to smoothies or yogurt parfaits as an afternoon snack, canned sweeteners can be used in many ways. Additionally, using canned sweetener instead of refined sugar helps lower your calorie intake while also providing essential nutrients like calcium, iron, magnesium and potassium. With their easy to use format and nutritious ingredients, canned sweeteners make it easy to enjoy a tasty treat without the guilt.
Baking with Canned Sweetener Instead of Sugar: For those looking for an alternative to regular processed sugar when baking cakes or cookies, canned sweetener is an ideal option. It contains fewer calories than traditional white sugar and is free from any artificial additives or preservatives. Plus you don't have to worry about sacrificing on taste as its naturally derived ingredients provide the same sweetness level as conventional sugar without having to add large amounts of it into your recipes. Furthermore, compared to other types of alternative sweeteners such as honey or agave syrup which may leave behind a distinct aftertaste when baked into goods; you get more consistent results when using canned sweetener in baking applications.
Wholesale & Private Label Suppliers at Torg Marketplace: For businesses in search of suppliers offering premium quality private label canned sweeteners made from all natural ingredients sourced from across Europe and Mediterranean region – Torg is your ultimate sourcing destination! Our b2b marketplace provides access to hundreds of suppliers offering competitive prices on their premium quality wholesale products ensuring complete transparency during every stage of the process from product selection till delivery!
Learn About the Nutritional Usage of Canned Sweetener
: Canned sweeteners are a convenient way to add sweetness to your food without having to worry about the health risks associated with refined sugars. Canned sweeteners are typically made from natural sources and contain fewer calories than refined sugars, making them a healthier option. Additionally, canned sweeteners can provide beneficial vitamins and minerals like magnesium, calcium and iron.
Nutritional Benefits:
: The majority of canned sweeteners are made from fruits, which means they can be rich in antioxidants and other essential nutrients that can help boost immunity and overall health. Additionally, canned sweeteners often contain fiber which helps aid digestion and can reduce cholesterol levels.
Health Benefits:
: Canned sweeteners are much lower in sugar content than regular sugar or artificial sweetener products, so you don't have to worry about the potential for spikes in insulin or glucose levels after consuming them. They also provide long lasting energy due to their slower absorption rate into the body's systems.
Low Sugar Content: