Canned Scallops - B2B Suppliers & Wholesale Sourcing | Torg
Are you looking for the best quality canned scallops? Look no further than Torg! We offer a wide selection of canned scallops sourced from markets all around Europe and the Mediterranean. With options to suit every need, our products are perfect for those looking for quality ingredients at competitive prices. Whether you're looking for cans of small or large scallops, we have everything you need to make your meals memorable.
SIGN UP FOR FREE
On Torg there are more than 2 Canned Scallops Suppliers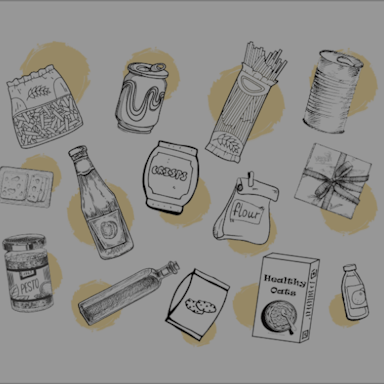 Sign up now to create a request and source the best product at the best price!
WHY TORG
Easy to Request
Select the products & place a request in minutes
Chat with Users
Chat directly with thousands of suppliers
Super Savings
Save up to 23% on margins (100% on time)
Verified Users
Work with trusted, verified leads only
Related products and categories
Canned Shrimp: Canned shrimp is a great alternative to canned scallops, for those looking for seafood flavors without the same price point. Canned shrimp can be used in salads, appetizers, soups and many other dishes that call for seafood.
Frozen Seafood Mix: Frozen seafood mix is an affordable option of seafood that can include scallops as one of the ingredients. It's a great option for those who want to enjoy the taste of scallops without spending too much money.
Dried Seaweed: Dried seaweed is a great way to add flavor and texture to any dish. The salty taste of dried seaweed is a great complement to the sweet flavor of canned scallops. It's also a healthy addition to any diet, providing essential vitamins and minerals.
Smoked Salmon: Smoked salmon is another great seafood alternative that can be used in place of canned scallops in some recipes. Its smoky flavor adds complexity and richness to any dish, making it an ideal choice for adding something special to your meal.
Anchovies: Anchovies are small fish often used in Mediterranean cooking, but they can also be added as an ingredient or garnish on dishes with canned scallops as well. Their strong umami and salty flavor makes them an excellent addition when you're looking for something with a little extra kick.
Creative Ways to Enjoy Canned Scallops
Quick Pasta Dish: Canned scallops are a great way to add seafood flavor to dishes without the fuss of cooking fresh. For instance, you can make a quick and tasty pasta dish by combining canned scallops with cooked spaghetti noodles, garlic-infused olive oil, lemon juice, parsley, and freshly grated Parmesan cheese. This dish would be perfect for busy weeknights or when entertaining friends.
Scallop Crostini Appetizers: If you're looking for an easy yet delicious appetizer, try making scallop crostini! To make them, combine canned scallops with mayonnaise, chopped celery and chives in a bowl. Spread the mixture on top of small slices of crusty bread and bake until golden brown. Serve while still warm for maximum flavor! You can also use this mixture as a dip or topping for crackers.
Tacos with Canned Scallops: Make your ordinary tacos even more flavorful by adding canned scallops! Simply pan fry the canned scallops in some olive oil until they're lightly browned on each side. Once cooked through, add them to your favorite taco filling along with lettuce, cheese, tomatoes and salsa; wrap it all up in a soft taco shell and enjoy! Making tacos with canned scallops is sure to impress your guests at any gathering.