Buy Wholesale & Private Label Canned Passion Fruit | Torg
Torg is a b2b food products marketplace that offers buyers from all over the world an immense selection of canned passion fruit products. Whether you are looking for private label or branded products, we have it all. We have partnered with suppliers from Spain, Italy and other countries in the Mediterranean region to provide you with top quality products at competitive prices. Our expert team can assist you in finding the exact product you need and making sure every deal runs smoothly.
SIGN UP FOR FREE
On Torg there are more than 2 Canned Passion Fruit Suppliers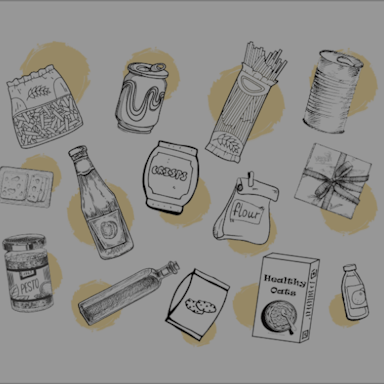 Sign up now to create a request and source the best product at the best price!
WHY TORG
Easy to Request
Select the products & place a request in minutes
Chat with Users
Chat directly with thousands of suppliers
Super Savings
Save up to 23% on margins (100% on time)
Verified Users
Work with trusted, verified leads only
Related products and categories
Canned Pineapple: Canned Pineapple is a great alternative to canned passion fruit, as the two fruits share a similar flavor profile and are both available in cans for easy storage. It can also be used as part of a mix of tropical fruits for an exotic flavor.
Dried Passion Fruit Powder: Dried Passion Fruit Powder is another good option for those looking for a way to incorporate passion fruit into their recipes without having to buy fresh produce or canned versions. The powder can easily be added to smoothies, baking recipes, sauces, and more for an intense burst of flavor.
Frozen Passion Fruit Puree: Frozen Passion Fruit Puree is another great option that many chefs prefer over the canned variety since it has a fresher taste and texture. It's also an excellent choice if you want to make your own frozen desserts or use it as topping or filling in cakes and pies.
Pomegranate Molasses: Pomegranate Molasses is a popular Middle Eastern ingredient that shares some similarities with passion fruit due to its sweet and tart flavors. It's commonly used in sauces, marinades, dressings, vinaigrettes, and even cocktails for an extra boost of flavor.
Orange Blossom Water: Orange Blossom Water is often used as a substitute for passion fruit due to its fragrant citrus notes that pair well with other ingredients such as vanilla extract or honey. It's most commonly used in desserts like mousses or puddings but can also be added to cocktails and syrups too.
Understanding the Supply Chain Issues of Canned Passion Fruit
Rising Production Costs & Increasing Demand For Higher Quality: In the past two decades, the canned passion fruit industry has experienced multiple supply chain issues, such as rising production costs due to increases in raw material prices and labor costs, as well as an increase in demand for higher quality and safety standards. Additionally, there have been challenges in terms of transportation logistics due to increased regulations from different countries. There are also a number of environmental concerns associated with the production and transportation of canned passion fruits, such as soil degradation and water pollution.
Sourcing Quality Ingredients: The sourcing of quality ingredients is another challenge faced by canned passion fruit manufacturers. There is an increasing demand for organic products which puts additional pressure on suppliers to provide high quality goods. This has led to a need for stronger supplier relationships and better traceability systems within the supply chain, as well as more careful selection processes at every stage.
Where Does the Best Canned Passion Fruit Come From?
Spain: Spain is home to some of the most well-known producers of canned passion fruit, and it's no secret that they produce some of the best quality products. Torg can help buyers connect with local Spanish suppliers who specialize in canned passion fruit and other related products, as well as larger European distributors for private label options. Additionally, Torg's range of suppliers provides access to a variety of flavors and types from all across Mediterranean countries.
Italy: Italy is a major player in the global food industry, which means there are plenty of reliable options for sourcing top quality canned passion fruit. With Torg buyers get access to expert Italian suppliers with decades of experience in private labeling and bulk production. They also have reliable connections to wholesalers located all over Europe who can provide cost-effective solutions for mass productions.
Colombia: The South American continent produces an array of high quality canned passion fruits too, and Colombia is one country where buyers can find a great selection from different regions. Colombian growers are experts when it comes to cultivating exotic fruits like this one, so it's no surprise that many international brands rely on them for their supply. Torg makes sure you have access to reliable suppliers in Colombia so you don't miss out on these incredible options available here!
Morocco: Morocco is another place where excellent canned passion fruits can be found thanks to its climate conditions perfect for growing tart exotic fruits like this one. On top of that, Moroccan farmers are known for using traditional techniques that often result in higher flavor intensity compared with other sources around the world. Through Torg you can connect directly with experienced Moroccan growers and get amazing deals on high grade canned passion fruit year round!