Canned Oysters Supplier | Wholesale & Private Label | Torg
Are you looking for the best quality canned oyster products? Look no further than Torg – a global marketplace that specializes in offering top-notch b2b sourcing solutions to buyers all over the world. With an extensive selection of different varieties of canned oysters sourced from reliable suppliers in Spain, Italy, Europe and Mediterranean regions – you can count on us for competitive pricing and high-quality products. We also offer customized services like wholesale and private label options to meet your specific requirements. So what are you waiting for? Visit us now to get started!
SIGN UP FOR FREE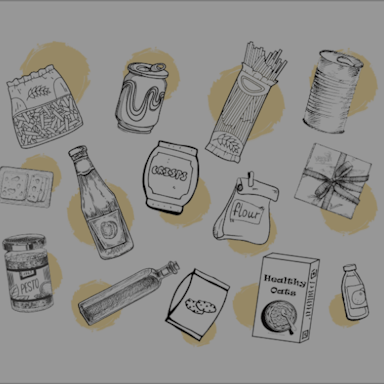 Sign up now to create a request and source the best product at the best price!
WHY TORG
Easy to Request
Select the products & place a request in minutes
Chat with Users
Chat directly with thousands of suppliers
Super Savings
Save up to 23% on margins (100% on time)
Verified Users
Work with trusted, verified leads only
The Nutrional Benefits Of Canned Oysters
Nutritional Qualities: Canned oysters are a nutritious and versatile food, providing important vitamins and minerals. They contain high amounts of protein, zinc, iron, magnesium, selenium and phosphorus. Additionally they contain significant levels of vitamin B12, which is essential for healthy red blood cell formation and proper cellular functioning. Canned oysters are also an excellent source of omega 3 fatty acids which are known to have numerous health benefits including improved cognitive function in adults and children.
Cholesterol Free: Another great benefit of canned oysters is that they are cholesterol free. This makes them suitable for people with certain dietary restrictions or those looking to reduce their cholesterol consumption. Furthermore, canned oysters have a low fat content which helps make them one of the healthiest options when it comes to seafood choices.
Versatile Usage: Because canned oysters come in so many different varieties, they can be used in various recipes such as soups, salads, appetizers and main dishes. They can also be added to pasta dishes or used as an ingredient in sauces or dressings to add flavor without adding lots of calories or fat grams.
Creative Ways to Use Canned Oysters
Foodservice: Restaurants have been serving canned oysters as part of their menu for decades. Canned oysters can be used in a variety of dishes, including casseroles, chowders, and omelets. They may also be fried in batter for a delicious appetizer. Adding canned oysters to pasta or risotto dishes is an easy way to add texture and flavor.
Private Label & Wholesale Suppliers: Canned oysters are ideal for private label and wholesale suppliers who want to create unique products with shelf life advantages. B2B suppliers often offer canned oyster products that are already cooked and ready-to-eat, which cuts down on preparation time for buyers who need quick solutions for their business needs.
Healthy Snack Option: For health conscious consumers, canned oysters make a great healthy snack option since they provide a good source of protein, vitamins and minerals such as iron and calcium. Additionally, due to the long shelf life of canned goods making them ideal for long term storage needs. Canned oysters can also easily be added to salads or sandwiches as well as other meal ideas like soups or sauces if desired.
Discover the Finest Canned Oysters from Around the World with Torg
Spain: Spain is a country known for its incredible seafood, and canned oysters are no exception. With its long coastline and Mediterranean climate, Spain has become one of the most important suppliers of canned oysters in Europe. Through Torg's network of b2b suppliers, you can find Spanish canned oysters that are both fresh and of high quality. Whether you're looking for private label options or wholesale sourcing opportunities, Torg has got you covered.
Italy: Italy is synonymous with delicious seafood dishes, many of which include canned oysters as an ingredient. Italian suppliers work hard to deliver high-quality seafood products that meet global standards. With the help of Torg, buyers all over the world can purchase Italian canned oysters that have been carefully sourced and vetted by our team. We can also assist with private label orders or larger wholesale purchases.
Mediterranean Region: The Mediterranean region is one of the most popular sources for canned oyster products due to its ideal climate for aquaculture farming. There are numerous countries in this area that specialize in supplying quality seafood to export markets around the world. By utilizing Torg's platform, buyers can easily source canned oyster products from any number of reputable suppliers throughout the Mediterranean region.
: Europe is home to many different seafood producers who specialize in supplying canned oyster products. From France and Portugal to Greece and Croatia, there are countless options available through Torg's network of b2b suppliers. Whether you're looking for private label orders or bulk wholesale sourcing opportunities, we have got everything you need under one roof.