Canned Mangoes | B2B Sourcing & Supply | Torg
Torg is your one-stop shop for sourcing canned mangoes. Get access to a wide variety of suppliers from all over the world offering their highest quality products. Whether you're looking for traditional Indian Alphonso mangoes or something more exotic like Philippine Carabao mangos, we've got what you need! All our suppliers are carefully vetted to ensure that every order meets your exact requirements - from flavor, texture and color to packaging options and delivery times. With Torg's b2b marketplace, you'll get quick access to competitive prices and flexible deals tailored to fit your business needs.
SIGN UP FOR FREE
On Torg there are more than 2 Canned Mangoes Suppliers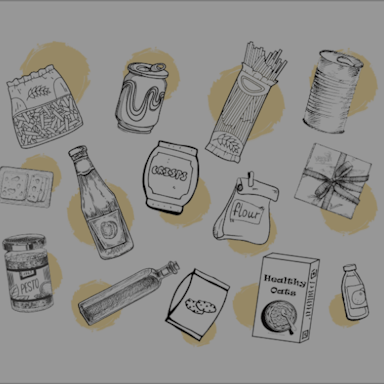 Sign up now to create a request and source the best product at the best price!
WHY TORG
Easy to Request
Select the products & place a request in minutes
Chat with Users
Chat directly with thousands of suppliers
Super Savings
Save up to 23% on margins (100% on time)
Verified Users
Work with trusted, verified leads only
Delicious Uses for Canned Mangoes
Savory Dishes & Dessert Toppings: Canned mangoes are a great way to add sweetness and flavor to any dish. They can be used in savory dishes, like curries and stir-fries, or enjoyed as a sweet snack on their own. In addition, canned mangoes make an excellent topping for desserts such as ice cream or yogurt. The B2B suppliers from Torg offer great selection of canned mangoes from all around the world - Mediterranean, Spain, Italy and Europe.
Morning Oats & Granola Combos: For a healthy breakfast option full of nutrients and taste, you can use canned mangoes with your morning oats. It makes a delicious combination that will give you the energy boost you need to start your day right. You can also pair it with granola for a crunchier texture. Any B2B supplier from Torg can provide you high quality canned mangoes at wholesale prices that fit your budget perfectly!
Smoothies & Juices: Try adding some zest to your smoothies with some diced up canned mangoes! This is one of the simplest yet most flavorful ways to enjoy this fruit all year long. Suppliers registered at Torg offer private label options too so you don't have to worry about finding the perfect brand for your business needs
Packaging Options
Bulk Packing: Bulk packing is a great option for buyers looking to purchase a large quantity of canned mangoes at once. This type of packaging provides cost savings and discounts for large orders, and eliminates the need to repack or transfer goods from bulk containers.
Box Packing: Box packing is a great choice for customers who require individual cartons with each product, which can be beneficial when it comes to branding or retail promotion purposes. Box packaging also helps preserve the quality of products by protecting them from environmental damage.
Bag Packaging: Bags are an ideal choice if you are looking for convenience and portability as well as an eco-friendly solution. They are lightweight and easy to transport, making them suitable for travelling across long distances. Additionally, bags are available in various sizes and color options so that they can meet different customer needs.
Canning Packaging: Cans ensure perfect preservation of canned mangoes while keeping their taste intact over time. Canned mango products offer convenience, portability, long shelf life and also protect against spoilage due to air exposure or other external elements.
Discover the Best Canned Mangoes Suppliers from Around the World
Spain: Spain is a country well known for its diverse culinary culture and its commitment to using quality ingredients in all of their dishes. From the famous paella, to canned mangoes, this Mediterranean country has it all. As a leader in canned fruit production, Spanish suppliers are sure to have the highest quality canned mangoes available on Torg. With so many options to choose from, buyers can rest assured that they will be able to find exactly what they're looking for with ease when working with Torg's b2b platform. Suppliers from Spain offer competitive pricing and delivery times that make them a great option for sourcing your canned mangoes needs!
Italy: Italy is home to some of the most renowned food producers in all of Europe. Many of these producers specialize in canned fruits and vegetables, such as their delicious canned mangoes. Italian suppliers can provide buyers with access to premium quality products at wholesale prices and offer flexible delivery terms that make them an attractive option when sourcing your canned mangoes requirements. Working with Torg helps buyers easily narrow down their search by location or product type so you can quickly find what you need!
Middle East: The Middle East is an important region when it comes to sourcing high quality ingredients for usage across all industries. Producing some of the best tasting canned mangoes on the market, Middle Eastern suppliers are sure to have exactly what you need! Whether you're looking for bulk orders or private label packaging solutions, Torg makes it easy to find reliable suppliers who offer affordable pricing and fast delivery times. With no language barriers or time zone differences, working with Middle Eastern suppliers has never been easier!
India: India has earned itself a reputation as one of the top exporters of food products around the world. Canned fruits are particularly popular in this region due to their intense flavor profiles and nutritional content – making Indian producers ideal partners when sourcing your canned mangoes needs! Buyers can trust that they will receive only top quality products at competitive prices when working with Indian suppliers through Torg's b2b platform – allowing them access to top tier suppliers from around the world without having to leave home!