B2B Supplier Sourcing & Wholesale | Canned Dips | Torg
Looking for the best selection of Canned Dips in Europe, Mediterranean or beyond? Look no further than Torg! We offer an immense selection of Canned Dips from all corners of the world and our experienced team will assist you through every step of the process. Whether you're looking for a single can or a bulk order - we have it all!
SIGN UP FOR FREE
On Torg there are more than 2 Canned Dips Suppliers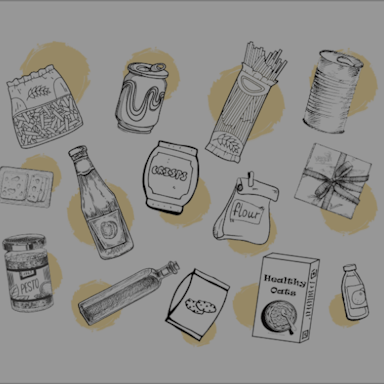 Sign up now to create a request and source the best product at the best price!
WHY TORG
Easy to Request
Select the products & place a request in minutes
Chat with Users
Chat directly with thousands of suppliers
Super Savings
Save up to 23% on margins (100% on time)
Verified Users
Work with trusted, verified leads only
4 Locations to Source Canned Dips
Spain: Spain is a major producer of canned dips, with many suppliers providing a variety of offerings to the world's markets. Torg helps buyers navigate the complex Spanish supplier landscape by offering them access to top-tier producers in the region. With hundreds of suppliers to choose from and prices that cover all budget levels, Torg is the perfect platform for sourcing quality canned dips from Spain.
Italy: Italy has a long history of producing delicious canned foods and their manufacturers are known around the world for their excellent taste and high quality products. On Torg, buyers can find Italian suppliers offering some of the most sought after ingredients like extra virgin olive oil, balsamic vinegar, sun dried tomatoes and other specialties available in cans or jars at competitive prices.
Turkey: Turkey is another popular source for canned goods and there are plenty of options on offer through Torg's marketplace. Buyers will find a wide selection of Turkish suppliers ready to help them source premium quality olives, tomatoes, peppers, tuna, anchovies and other produce packed in cans or jars according to their needs.
Greece: Greece is renowned for its fine cuisine and as such produces an extensive range of canned deli items that can be found through Torg's platform. Suppliers in Greece offer buyers top grade extra virgin olive oil, capers, artichokes as well as private label solutions made with ingredients sourced locally at attractive prices.
Enhance Your Dishes with Healthy & Delicious Canned Dips
Nutritional Benefits: Canned dips are an easy way to add flavor and variety to meals. They typically provide a unique combination of vegetables, cheese, herbs, spices, and other ingredients that can boost the nutritional value of dishes. Many canned dips are also high in protein and fiber, with some having up to 20% protein per serving. Additionally, many canned dips contain vitamins A and C as well as calcium which helps build strong bones and teeth.
B2B Solutions: For businesses looking for healthy snacks or meal components for their customers, canned dips can be a great option. With their high nutrient content and low calorie count they can contribute to creating a balanced meal while still providing flavor and variety. For those looking to buy in bulk for private label production or wholesale sourcing, Torg offers a wide selection of Mediterranean products from leading suppliers around Europe.
Frequently Asked Questions
What are canned dips?
Canned dips are an easy way to add flavor and texture to any dish. They come in a variety of flavors, from mild to spicy, and often contain vegetables or other ingredients. A great advantage of canned dips is that they require minimal preparation, just open the can and enjoy! Suppliers at Torg can provide buyers with the best selection of canned dips.
How can I source affordable bulk canned dip from quality suppliers?
Buying canned dips in bulk from suppliers at Torg is a great way to stock up for your business. You will be able to find a large selection of flavors, including Mediterranean-style options with olives or feta cheese, as well as more exotic choices with jalapeños or spices. With Torg's help, you will be able to source the perfect supplier for your needs quickly and easily.
What benefits does b2b sourcing offer when looking for canned dip suppliers?
B2B sourcing for canned dips requires a lot of research and legwork - it can be difficult for buyers in Europe or elsewhere around the world to find reliable suppliers who offer high quality products at affordable prices. Luckily, Torg simplifies this process by providing an extensive database of potential suppliers and connecting them directly with buyers who need their products.
Can I get access to private label canned dip via Torg?
Canned dip manufacturers produce products specifically tailored towards private label customers who wish to put their own branding on the product. Private label canned dips are popular amongst distributors and retailers as it allows them to create unique products that stand out from their competitors'. With suppliers found through Torg's platform you will have access to private label options that meet your needs exactly.
What benefits does wholesale purchasing present when looking for canned dip?
Wholesale purchasing presents many advantages over retail buying - wholesale orders tend to be much larger than retail orders which means lower unit cost savings per item purchased. Additionally, wholesalers often provide quality control measures along with stocking incentives that make sure you always have what you need in stock without worrying about running out unexpectedly. With Torg's help you'll be able connect with the best possible wholesale supplier for your business needs quickly and easily!