B2B Sourcing | Wholesale | Private Label | Canned Corn On Cob - Torg
Are you looking for the best quality Canned Corn On Cob? Look no further than Torg! We offer a large selection of wholesale, private label and b2b sourcing options for businesses all over the world. Whether you are in Spain, Italy, Europe or Mediterranean regions we have the perfect product to fit your needs. With our easy-to-use application you can quickly find suppliers to meet your requirements.
SIGN UP FOR FREE
On Torg there are more than 3 Canned Corn On Cob Suppliers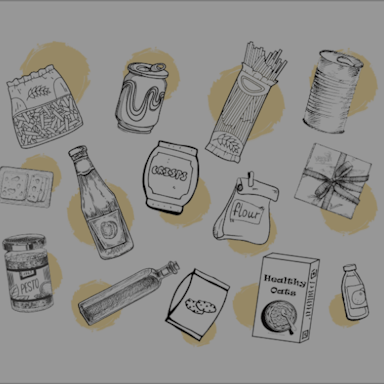 Sign up now to create a request and source the best product at the best price!
WHY TORG
Easy to Request
Select the products & place a request in minutes
Chat with Users
Chat directly with thousands of suppliers
Super Savings
Save up to 23% on margins (100% on time)
Verified Users
Work with trusted, verified leads only
Creative Ways to Use Canned Corn On Cob
Southwestern Dishes: Canned corn on cob can be a great addition to salads, tacos or burritos. It can be used as an ingredient in many dishes, such as fajitas, quesadillas and enchiladas. The texture and sweetness of canned corn on cob make it perfect for adding a unique flavour to any dish. Try topping your favorite meal with some canned corn on cob for a delicious twist.
Soup & Stews: Canned corn on cob is the perfect ingredient for homemade soups and stews. Its natural sweetness pairs delightful with other vegetables, meats and beans. Plus, it adds extra nutrition and flavor to your favorite recipes — all while making them easier than ever to prepare! Try simmering canned corn on cob with hearty ingredients like potatoes, carrots and tomatoes for a delicious soup that's sure to please the whole family.
Lunchtime Treats: Looking for an easy way to spruce up your lunch? Adding canned corn on cob is the perfect solution! Consider tossing it into your favorite sandwiches or wraps, or using it as a topping on some open-faced toast or crackers. The options are endless when you have canned corn on cob in your pantry — so feel free to get creative with your lunchtime creations!
Packaging Options
Cans: Canned corn on cob is typically sold in convenient, stackable cans. These cans are designed to protect the contents from damage, while also ensuring that the product can be accessed and used with ease. They come in a variety of sizes, ranging from small individual servings to large bulk containers, making them perfect for both private labeling and wholesale sourcing.
Rice Paper Packages: Rice paper packages are an ideal choice for suppliers who want to offer their b2b buyers a unique packaging option for their canned corn on cob products. The airtight seal prevents oxygen from entering, thus preserving the freshness of the product and extending its shelf life. This packaging is perfect for businesses looking to differentiate themselves in the marketplace.
Bulk Bags: Bulk bags provide an efficient way of packaging canned corn on cob products for b2b buyers across Europe and Mediterranean countries. These bags allow for easy transport and storage of large quantities of product which makes them ideal for bulk orders by retailers or wholesalers. The breathable fabric also ensures optimal aeration for maximum freshness during shipping and storage periods.
Frequently Asked Questions
What are some benefits of using canned corn on the cob?
Canned corn on the cob is a great choice for businesses looking for a convenient way to provide a variety of dishes to their customers. Because it is pre-cooked and canned, it can help save time in the kitchen and allow chefs to focus on other areas of their dishes. It can also be sourced from many different suppliers around the world, making it easy to find the right product for your needs. If you are having difficulty finding the right supplier on your own, Torg can help you find one that suits your requirements.
What factors should I consider when sourcing canned corn on the cob?
When sourcing canned corn on the cob, there are several factors that should be taken into account such as quality, price, packaging and availability. Quality should always be considered first when selecting a supplier as this will determine how well the product performs in dishes. Price is also an important factor as it will affect how budget-friendly an item is. Packaging should also be taken into consideration since cans come in many sizes and styles. Finally, availability should be taken into account so that you can make sure you have enough supplies in stock at all times.
How can canned corn on the cob be used?
Canned corn on the cob can offer businesses a variety of options when it comes to meal preparation. It can be used as an ingredient in salads or soups, served as a side dish or even topped with cheese or butter for extra flavor. It's also popularly used in Mexican cuisine like tacos or quesadillas where its sweet flavor pairs nicely with savory ingredients like beef or chicken.
Where can I find reliable b2b suppliers for canned corn on the cob?
When it comes to finding suppliers for canned corn on the cob, Torg offers access to numerous b2b suppliers from around Europe and Mediterranean countries such as Spain and Italy who specialize in providing high quality products at competitive prices. Additionally, they have access to private label supply chains which allows buyers to customize their orders according to their specifications with custom branding and labeling options available upon request.
How much does canned corn cost per unit?
The prices of canned corn on the cob vary depending upon several factors including size and packaging type (i.e., tin cans vs bags). Generally speaking though, buying larger quantities results in lower unit costs while smaller packages tend to have higher price tags due to additional expenses incurred during production (packaging costs etc.). Suppliers may also offer discounts if someone commits long term contracts allowing them more predictability with regards to profit margins over time rather than short term deals which carries higher risk of fluctuations depending upon market conditions etc..