Canned Cauliflower Suppliers | B2B Sourcing & Wholesale | Torg
Get the best of canned cauliflower with Torg. We provide businesses from all over the world with access to a large selection of b2b suppliers who can provide them with quality products at competitive prices. Our easy-to-use web platform makes it easy to find what you're looking for in a matter of minutes - no matter where you're located or what type of product you need.
SIGN UP FOR FREE
On Torg there are more than 3 Canned Cauliflower Suppliers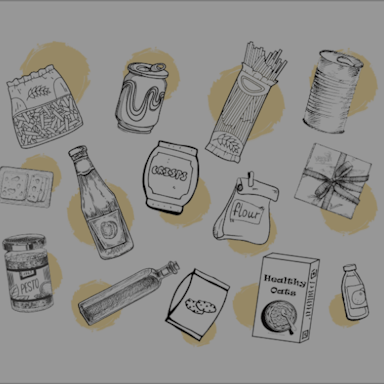 Sign up now to create a request and source the best product at the best price!
WHY TORG
Easy to Request
Select the products & place a request in minutes
Chat with Users
Chat directly with thousands of suppliers
Super Savings
Save up to 23% on margins (100% on time)
Verified Users
Work with trusted, verified leads only
Canned Cauliflower - Deliciousness in a Can!
Quick Weeknight Dinners: Canned cauliflower is an easy and convenient way to add flavor to any meal. It can be used as a side dish, mixed into salads, or incorporated into main dishes. For a quick weeknight dinner, try mixing canned cauliflower with cooked pasta and some herbs for an easy yet tasty dish. If you're looking for something heartier, use canned cauliflower in soups and stews—it will give them an extra dose of nutrients and flavor.
Private Label Solutions: B2B businesses can benefit from using canned cauliflower when creating private label products. Suppliers from Spain, Italy and other European countries can easily offer the product wholesale and provide customers with high quality ingredients sourced from the Mediterranean region. With its mild taste, it is easily adaptable to different recipes and cuisines making it perfect for any business looking for versatile food supplies that won't break the bank or require lots of preparation time.
Sourcing Solutions: When sourcing canned cauliflower from suppliers around the world, Torg's marketplace makes it easy to find what you need quickly without sacrificing quality or value. Whether you are looking for large quantities of bulk orders or smaller amounts of specialty items, Torg's network of suppliers has everything your business needs at competitive prices.
Packaging Options
Cans: Cans are one of the most popular and cost-effective packaging options for canned cauliflower, as it is a long shelf life and ensures the product arrives in perfect condition. Cans are also great for shipping, as they can be stacked easily and take up less space than other packaging options. Plus, b2b buyers can order large quantities at one time to reduce their overall costs.
Plastic Pouches: Plastic pouches are another popular option when it comes to packaging canned cauliflower. These lightweight pouches keep the contents safe during transit and provide an easy way to store the product once it has been opened. Pouches also offer great visibility for b2b buyers looking to source products from suppliers in Spain, Italy, Europe or the Mediterranean region.
Glass Jars: Glass jars are a great choice when it comes to preserving canned cauliflower's flavor and texture over time. They also offer greater visibility for buyers in terms of gauging quality before making a purchase decision. While glass may be slightly more expensive than plastic or cans, many b2b buyers opt for glass jars if they plan on reselling or distributing their products across multiple markets or countries.
Boxes: Boxes are desirable among b2b buyers due to their versatility and convenience when storing multiple items inside them. Boxes come in various shapes and sizes which makes them ideal for packing up large orders of canned cauliflower destined for international markets or distant locations within Europe or the Mediterranean region.
Unlocking the Nutritional Benefits of Canned Cauliflower
Nutritional Value: Canned cauliflower is a great source of dietary fiber, minerals and vitamins. It contains significant amounts of vitamin K, calcium, magnesium and phosphorus. It is also a good source of vitamin C, iron and potassium. Canned cauliflower can be a valuable addition to any diet due to its low calorie content and high nutrient content. The nutritional value packed into each serving makes canned cauliflower an ideal choice for those looking to improve their health through better nutrition.
Phytonutrients: Canned cauliflower is rich in phytonutrients such as carotenoids, polyphenols and flavonoids which are compounds that fight oxidative stress and inflammation within the body. These powerful compounds have been linked to improved heart health, lower cholesterol levels, decreased risk of cancerous cells forming in the body and improved overall well-being. Consuming canned cauliflower on a regular basis can help provide these benefits while still enjoying its delicious taste!
Low Carbohydrate Content: Due to its low carbohydrate content, canned cauliflower is an excellent choice for those following a ketogenic or low-carb diet. This makes it perfect for bulk sourcing from suppliers in Europe or Mediterranean countries who specialize in providing quality ingredients at wholesale prices for b2b buyers around the world. With Torg's easy way of sourcing products online from qualified suppliers you can find exactly what you need without having to worry about missing out on any nutritional benefits!