Buy Quality Canned Broths From Top B2B Suppliers | Torg
Are you looking for a reliable supplier of canned broth? Look no further than Torg! We offer a wide selection of quality canned broths sourced from top suppliers around the world. Whether you are seeking traditional flavors or unique ingredients, we have something for everyone. With our easy-to-use platform, you can quickly browse thousands of options in just a few clicks. Plus, with our competitive prices and private label services, you can find the perfect product at the right price. Shop with confidence today!
SIGN UP FOR FREE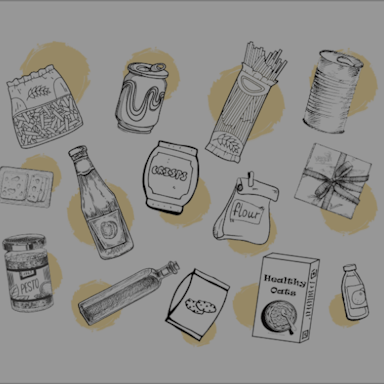 Sign up now to create a request and source the best product at the best price!
WHY TORG
Easy to Request
Select the products & place a request in minutes
Chat with Users
Chat directly with thousands of suppliers
Super Savings
Save up to 23% on margins (100% on time)
Verified Users
Work with trusted, verified leads only
Increased Demand: In recent years, the demand for canned broth has seen a steady rise in Europe. This is attributed to the growing trend of eating healthier and more natural food products. Canned broth can be found in many households and restaurants as it is an easy way to add flavor to dishes. It is also popular among private label companies who are looking to source from b2b suppliers.
Regional Variation: According to research, Mediterranean countries have seen an increase in sales of canned broth over the past 10 years due to their traditional use of soups and broths as part of daily cuisine. Additionally, Asian countries such as Japan, China and South Korea have also seen an increased interest in canned broth products due to their popularity among health conscious consumers.
Supply Chain Issues in the Canned Broth Industry
: With the rise of industrialization, global supply chain networks have become increasingly complex and interdependent. This has posed significant challenges to the canned broth industry, due to the reliance on a variety of ingredients from different sources. One example is international trade disputes, which can cause delays and affect prices. Additionally, fluctuations in global commodity markets can disrupt production and supply chains for canned broths without warning.
Global Interdependency Challenges:
: The increased demand for sustainable food products has led to certain environmental issues within the canned broth industry, such as overfishing and plastic packaging waste. As tuna canning is an integral part of many canned broths, any disruption in fish stocks could lead to a decrease in production levels. Furthermore, single-use plastic packaging continues to be an environmental challenge due to its large carbon footprint and difficulty with disposal or recycling.
Environmental Issues:
Unlock the Nutritional Benefits of Canned Broth
Nutritional Qualities: Canned broth is a great source of protein and contains essential vitamins and minerals. It is low in fat, cholesterol, sodium, and calories, making it an excellent choice for those watching their diet. Canned broths are also rich in vitamins A, B2 (riboflavin), Niacin and Vitamin D. Additionally, most canned broths contain beneficial probiotics which aid in gut health.
Culinary Usage: Canned broth is an awesome way to add flavor to a meal without adding extra fats or calories. It can be used as a base for soups and stews, adding freshly chopped vegetables and proteins for a delicious meal with minimal effort. Many brands offer organic varieties that add additional health benefits.