Source Quality Canned Blackberries | B2B Wholesale & Private Label Suppliers
Are you looking for reliable suppliers of Canned Blackberries? Look no further than Torg! As one of the leading B2B food products marketplaces, Torg offers a wide variety of products from top suppliers in Spain, Italy and other European countries. Here you can find the highest quality Canned Blackberries sourced at competitive prices. Save time and money - start your search today!
SIGN UP FOR FREE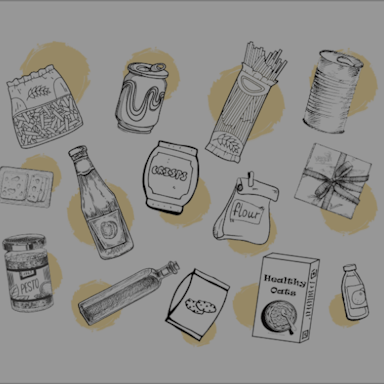 Sign up now to create a request and source the best product at the best price!
WHY TORG
Easy to Request
Select the products & place a request in minutes
Chat with Users
Chat directly with thousands of suppliers
Super Savings
Save up to 23% on margins (100% on time)
Verified Users
Work with trusted, verified leads only
Packaging Options
Cans: Cans are a popular packaging option for b2b buyers of canned blackberries, as they protect the product from external elements and ensure safe storage and transportation. They also eliminate the need for additional materials, such as packaging foam or bubble wrap. Cans come in different sizes, shapes and materials, which makes them suitable for food items like canned blackberries.
Glass Jars: Glass jars are an elite packaging option for b2b buyers looking for a luxurious presentation of their canned blackberry products. They offer a nice visual appeal that showcases the product well to potential customers. In addition to being visually attractive, glass jars provide better protection than cans due to their thicker walls and greater durability.
Flexible Pouches: Flexible pouches are becoming increasingly popular among b2b buyers sourcing canned blackberries due to their lightweight nature and cost efficiency. These pouches can be made from plastic or biodegradable material depending on buyer's needs. Pouches provide great protection against light, moisture and oxygen which is essential for storing food items like canned blackberries.
Plastic Trays: Plastic trays are an ideal solution when it comes to bulk orders of canned blackberries by b2b buyers due to their ability to store large quantities in a relatively smaller package size. The trays come with clear lids allowing customers to have a glance at the quality of the product inside without opening them up which helps reduce wastage during transportation or display in retail stores.
Related products and categories
Canned Strawberries: Canned strawberries are a very similar product to canned blackberries, as they are both preserved fruits in cans and share many of the same uses. They can be used in baking recipes, smoothies, or just eaten on their own.
Fruit Preserves: Fruit preserves are another product that is similar to canned blackberries because it is a preservation method for fruit. The main difference is that preserves typically have added sugar and/or other ingredients such as alcohol or pectin which give them different textures and flavors.
Frozen Blackberries: Frozen blackberries are also similar to canned blackberries due to the fact they are both frozen forms of the fruit which can be used for cooking or baking purposes. The main difference between the two is that frozen berries may contain fewer preservatives than those found in cans.
Dried Blackberries: Dried blackberries are another form of preserved fruit that is similar to canned ones, although the drying process removes much of the moisture from the fruit making it chewy rather than juicy like fresh berries would be. Dried berries are often used in granola bars, trail mixes, or baked goods.
Organic Blackberry Juice: Organic blackberry juice is a beverage made from freshly pressed organic blackberry pulp with no added sugars or preservatives. It has a strong flavor and can be consumed as a drink or used for culinary purposes like making sauces or marinades when mixed with other ingredients.