Buy Tomato Soup from Reliable B2B Suppliers | Torg
When it comes to looking for a reliable b2b supplier of Tomato Soup, look no further than Torg! Our platform offers an immense selection of quality products from trusted suppliers in Europe, Mediterranean, Spain and Italy with private label and wholesale options available. We make sure that you get the best deals by finding you the right source for your business needs. With us, sourcing quality products has never been easier!
SIGN UP FOR FREE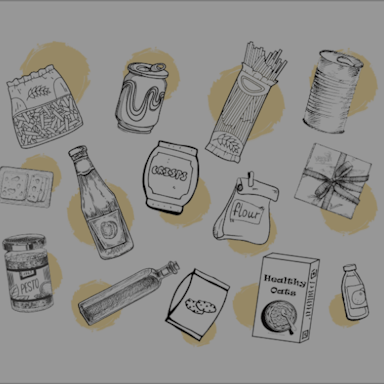 Sign up now to create a request and source the best product at the best price!
WHY TORG
Easy to Request
Select the products & place a request in minutes
Chat with Users
Chat directly with thousands of suppliers
Super Savings
Save up to 23% on margins (100% on time)
Verified Users
Work with trusted, verified leads only
Creative Ways to Enjoy Tomato Soup
Hearty Meal Upgrade: Tomato Soup can be enjoyed as a light snack or quick meal. One way to enjoy it is by adding some cooked diced chicken and spinach to the soup before serving. This would turn it into a full-fledged meal perfect for lunch or dinner. Another way to enjoy tomato soup is by adding croutons on top of the soup for extra crunchy texture, while still not overpowering the taste of the tomatoes. You can also add some Parmesan cheese for an even tastier experience.
Stuffed Shells Creation: Tomato Soup is a great base ingredient in creative dishes such as stuffed pasta shells and even lasagna. For the stuffed shells, simply make your favorite pasta dough recipe, and then use a tablespoon size cookie scoop to pack filling into each shell once they are boiled and ready. Pour tomato soup at the bottom of your baking dish and place the filled pasta shells inside before topping with more tomato soup, parmesan cheese, mozzarella cheese and basil leaves for decoration. Bake until golden brown and serve with a side salad for a delicious Italian feast!
One Pot Cooking: For an easy weeknight dinner, create a one pot wonder with tomato soup! Start by sautéing onions, garlic and other vegetables such as carrots or bell peppers in olive oil until softened. Then add canned tomatoes along with fresh herbs like oregano or basil plus some red pepper flakes for spice if desired. Stir in some vegetable broth or chicken broth followed by canned tomato soup mix and let everything simmer together until everything is cooked through about 15 minutes later. Finally season with salt & pepper to taste before serving over rice or couscous!
Exploring Tomato Soup Suppliers Across the Globe
Spain: Spain is one of the oldest producers and exporters of tomato soup in Europe. Its Mediterranean climate produces some of the best quality tomatoes in the world, making it a prime destination for sourcing tomato soup for B2B retailers. Spanish suppliers can provide high-quality products with unique flavors that are highly sought after by customers all over the world. Torg can help buyers navigate this supplier landscape by providing detailed product catalogs and competitive price quotes from reputable suppliers within Spain.
Italy: Italy is a leading producer of tomato soup across Europe, thanks to its production of high-quality tomatoes and rich culinary culture. Italians have been producing tomato soup since at least the 16th century, and today Italian manufacturers are known to produce some of the most flavorful and highest quality soups on the market. Torg can help buyers find private label or wholesale options by connecting them with reliable suppliers who offer competitive prices and excellent service across Italy.
Morocco: Morocco has become an increasingly important player in Europe's tomato soup market over recent years due to its abundance of sunny days ideal for growing tomatoes. The country is known for exporting large quantities of canned goods like tomato paste, diced tomatoes, and other related foods used to make soups in various forms. By using Torg's platform, buyers can source Moroccan suppliers quickly and easily while taking advantage of competitive prices for their products.
Greece: Greece is a major producer of tomato soups due to its Mediterranean climate which provides ample sunshine year round as well as access to an abundance of different types of fresh tomatoes used in production processes. Greek suppliers provide both private label options as well as bulk/wholesale orders depending on customer needs, offering top quality ingredients with unique blends that many customers around the world find desirable. With Torg's platform buyers can easily locate these suppliers and get great deals on their orders regardless if they're looking for small or large quantities.
Nutritional Usage Of Tomato Soup
Nutritional Values: Tomato soup is a rich source of vitamins A and C, as well as lycopene, which is an antioxidant. It also provides essential minerals like potassium and magnesium. Additionally, tomato soup is high in dietary fiber and low in calories, making it an ideal food choice for those looking to lose weight or maintain a healthy lifestyle.
Health Benefits: Tomato soup can help reduce inflammation in the body due to its anti-inflammatory properties. The lycopene found in tomatoes helps protect against certain types of cancer and can reduce the risk of heart disease. It also helps boost your immune system as it contains antioxidants that can help ward off free radicals.
Protein Content: Tomato soup is an excellent source of protein when combined with other ingredients such as legumes or nuts. This makes it a great option for vegetarians or vegans looking for a balanced meal that is high in protein but low in fat. Additionally, the high levels of vitamin C make it an excellent choice to help fight off colds and other illnesses throughout the winter months.