Find Suppliers of Vegan Salmon in Europe | Torg
Torg is the perfect platform when searching for vegan salmon products and suppliers all over Europe. With our easy-to-use web application, buyers can easily submit product requests, ask for quotes from specific suppliers and browse through our immense selection of vegan salmon products. Whether you're looking to source wholesale, private label or even just single item orders - Torg has you covered!
SIGN UP FOR FREE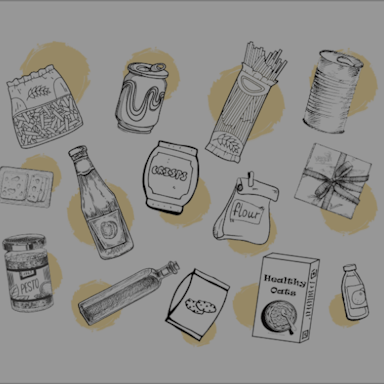 Sign up now to create a request and source the best product at the best price!
WHY TORG
Easy to Request
Select the products & place a request in minutes
Chat with Users
Chat directly with thousands of suppliers
Super Savings
Save up to 23% on margins (100% on time)
Verified Users
Work with trusted, verified leads only
Packaging Options
Bulk packaging: Bulk packaging in large bags is a great option for buyers sourcing vegan salmon in bulk quantities. It is perfect for b2b buyers looking to purchase high amounts of vegan salmon, such as restaurants, supermarkets and other businesses. The large bags can also be used for private label products or customized with the buyer's own branding.
Pre-portioned packaging: Pre-portioned packaging is a great option when buyers need to source vegan salmon for smaller portions. It's perfect for catering companies looking to serve individual portions at events such as weddings or corporate functions. The pre-portioned packages are ideal for private label productions and can be customized with the buyer's own branding.
Vacuum packing: Vacuum packing is a great way to ensure that vegan salmon remains fresh over long periods of time. This method is perfect for b2b customers who need to transport their product over long distances, such as across Europe or even internationally from the Mediterranean countries where some of the best vegan salmon comes from. Vacuum packed products are ideal when it comes to private label production and can be customized with the buyer's own branding.
Related products and categories
Plant-based Salmon Burgers: Vegan salmon burgers are a great alternative for traditional salmon burgers as they are made from plant-based ingredients, such as lentils, beans and nuts. They can be served on buns or in salads and provide the same delicious taste as traditional salmon burgers without the animal byproduct. This makes them an ideal choice for those looking to source vegan products from b2b suppliers around the Mediterranean or Europe.
Vegan Smoked Salmon: Vegan smoked salmon is a great option for those looking for a sustainable alternative to regular smoked salmon. Made from plant proteins, vegan smoked salmon contains all the flavor of traditional smoked salmon but with less environmental impact. It's perfect for buyers who are looking to source vegan fish products from b2b suppliers in Spain, Italy or other European countries.
Rice Paper Sushi Rolls: Rice paper sushi rolls are a great vegetarian alternative to traditional Japanese sushi rolls made with raw fish. These rice paper rolls offer all the texture and flavor of sushi without any animal product or byproduct included in its ingredients - making it a popular choice for buyers sourcing private label vegan food products from suppliers around Europe.
Coconut Chunks & Shavings: Coconut chunks & shavings are another tasty option when it comes to sourcing vegan seafood alternatives from b2b suppliers in Europe or other parts of the world. These coconut pieces are often used as a substitute for fresh seafood in dishes like paella or risotto, providing plenty of flavor and texture without any animal derivatives involved.
Seaweed Flakes & Sprinkles: Seaweed flakes and sprinkles provide an easy way to add some natural umami depth and flavour to any dish without using animal based products such as fish sauce or anchovies. Perfect for adding that extra bit of oomph when sourcing vegan food products online through Torg's wholesale marketplace, these seaweed flakes also contain high amounts of minerals like iodine which can be beneficial for health too!
Buying Trends in Vegan Salmon
Rising Popularity: Over the past few decades, there has been a steady rise in the demand for vegan salmon due to an increase in health consciousness and environmental awareness. This is especially true within the B2B market, where suppliers are focusing on sourcing sustainable and ethical sources of vegan salmon. As its popularity grows, more suppliers are offering private-label options as well as wholesale quantities from different regions such as Europe and the Mediterranean.
Uninterrupted Growth: The coronavirus pandemic has had an undeniable effect on many industries, including food production and distribution. While some sectors have seen losses due to the disruption of supply chains, vegan salmon remains a popular product with both consumers and B2B buyers alike. As more people look for healthy alternatives to traditional animal products, the demand for vegan salmon continues to grow both in short term sales trends and long term projections.