Buy Frozen Chili | B2B Supplier | Private Label Sourcing
Torg is your go-to source for all types of frozen chili products from around the world. Our selection includes the highest quality product from trusted suppliers across Europe, Mediterranean & beyond. Whether you're looking for a single item or bulk orders, our team can help you find exactly what you need. With competitive prices and fast delivery options, it's never been easier to source top quality frozen chili!
SIGN UP FOR FREE
On Torg there are more than 2 Frozen Chili Suppliers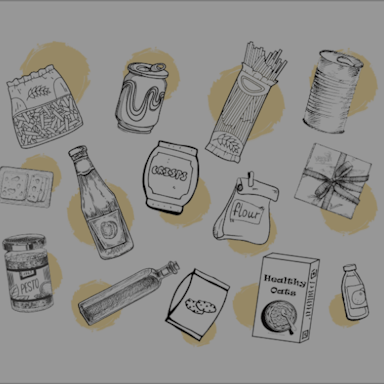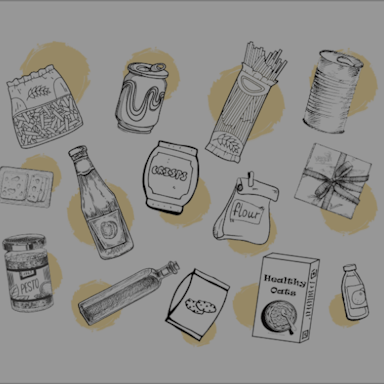 Sign up now to create a request and source the best product at the best price!
WHY TORG
Easy to Request
Select the products & place a request in minutes
Chat with Users
Chat directly with thousands of suppliers
Super Savings
Save up to 23% on margins (100% on time)
Verified Users
Work with trusted, verified leads only
How Frozen Chili Enhances Your Cooking Ventures
Fiesta Time!: Frozen chili peppers make the perfect addition to any meal. Whether you're looking for a bit of zing in your tacos or some heat to spice up your soup, frozen chilies are an easy and tasty way to add flavor. With Torg's selection of frozen chilies, sourcing from quality suppliers around the world, you can find the exact chili product that fits your needs. Plus, with Torg's B2B wholesale supply chain, you'll be able to get the best prices on bulk orders for private label products - ideal for restaurants, grocery stores and other businesses alike.
Spice Up Any Dish: If you're looking for a quick way to give any dish a flavor boost without spending too much time in the kitchen prepping ingredients, frozen chili peppers are an excellent choice. Using them as part of a marinade or as toppings on salads or pizza will instantly give whatever you're cooking extra zestiness. And thanks to Torg's European-sourced selection of chilies ranging from mild jalapeños all the way up to habaneros, it's easier than ever before to find exactly what you need quickly and at great prices.
Health Benefits Galore: Chilies don't just make food taste better; they also offer several health benefits too! As well as providing antioxidants that help reduce inflammation, regular consumption of chillies can help improve cardiovascular health and even aid in weight loss goals. With Torg's Mediterranean-sourced selection of both fresh and frozen chilies, it's easy to create dishes that not only tickle your taste buds but also do wonders for your body too!
Steady Growth in Demand: Over the past few decades, the frozen chili market has experienced a steady rise in demand. This is largely due to the increasing popularity of Mexican cuisine, as well as its convenience factor for restaurants and food service businesses. Additionally, many b2b suppliers and buyers are turning to private label sourcing options for frozen chili products such as sauces, salsas, powder mixes, and more due to the cost savings involved with buying in bulk.
Global Expansion: As an international market, Europe is leading the way with surging growth in demand for frozen chili products over recent years. This trend is closely followed by North America and China who have seen notable increases as well. Furthermore, Mediterranean countries like Italy and Spain are expected to join this growth trajectory in the near future.
Related products and categories
Frozen Peppers: Frozen peppers are a popular b2b food product used by suppliers for sourcing, wholesale, and private label purposes. They are similar to frozen chili in that they can be used as ingredients or condiments. The difference is that frozen peppers tend to have more of a crunchy texture and mild flavor compared to their spicier, more flavorful chili counterpart.
Dried Chilies: Dried chilies are a great alternative to frozen chilies for those seeking products with longer shelf life and more intense flavor profiles. They are perfect for use in sauces, marinades, or seasonings due to their concentrated levels of flavor and heat. Suppliers can offer them in various packages according to the buyer's needs making them ideal for b2b business transactions across Europe, Mediterranean, or other markets around the world.
Canned Chili Beans: Canned chili beans provide buyers with an easy way to add protein-rich ingredients into meals without having to prepare them from scratch. A variety of flavors is available on Torg's marketplace making this product suitable for buyers specializing in Mexican cuisine as well as private label businesses looking for unique flavors when sourcing canned beans from suppliers around the world.
Spicy Sauces: Spicy sauces made from chili peppers provide an exciting kick of flavor and heat that make dishes come alive with taste that goes beyond frozen chili alone. With such sauces buyers can easily transport dishes into new realms of international cuisine while gaining access to quality ingredients from premium suppliers located anywhere in the world through Torg's marketplace.
Chili Powder Blends: Chili powder blends offer a convenient way to give dishes an extra pep while getting all sorts of nutritional benefits associated with these hot spices. Such blends typically contain different types of chilies which adds complexity but also makes it easier for buyers looking for specific flavors when sourcing via Torg's b2b marketplace from global suppliers who specialize in producing these spice blends on a large scale at competitive prices.