Looking for top-tier Worcestershire Sauce? Look no further! At Torg, you can find a great selection of b2b Worcestershire Sauce suppliers from all around the world. Whether you're looking for private label, wholesale or any other form of deal, our comprehensive database is sure to have exactly what you need. Browse suppliers from Spain, Italy and other countries in Europe and even the Mediterranean region to find the perfect product for your business needs.
SIGN UP FOR FREE
On Torg there are more than 3 Worcestershire Sauce Suppliers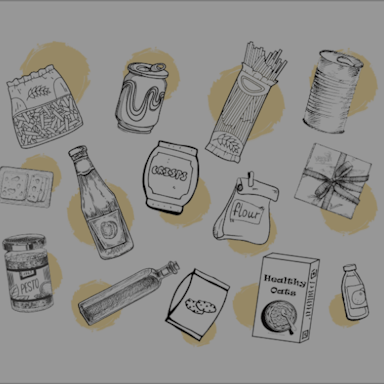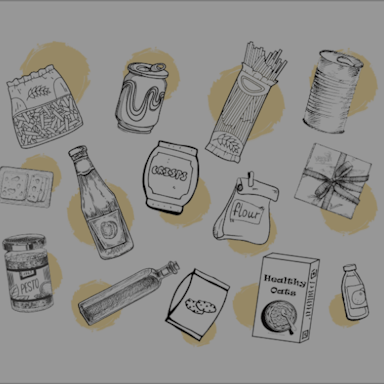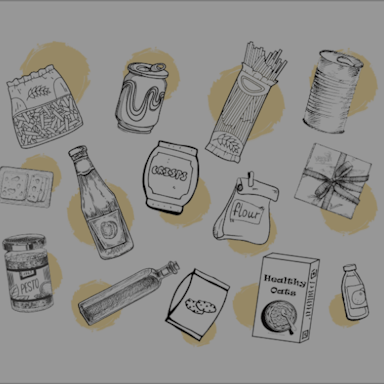 Sign up now to create a request and source the best product at the best price!
WHY TORG
Easy to Request
Select the products & place a request in minutes
Chat with Users
Chat directly with thousands of suppliers
Super Savings
Save up to 23% on margins (100% on time)
Verified Users
Work with trusted, verified leads only
Supply Chain Issues in Worcestershire Sauce
Global sourcing complexity: In recent decades, the supply chain for Worcestershire sauce has become increasingly complex. This is due to the global nature of sourcing ingredients and suppliers that produce this product, which are now spread across Europe, the Mediterranean, North America, and other parts of the world. Additionally, the b2b market for private label production and wholesale purchases of Worcestershire sauce has grown considerably over time. As a result, keeping track of all the different layers in its supply chain can become challenging for buyers looking to source it efficiently.
Quality control management: One of the most significant challenges facing purchasers of Worcestershire sauce is managing quality control. Since ingredients must be sourced from multiple regions with varied regulations and standards regarding food safety, buyers must exercise extra caution to ensure their products meet their desired standards. Furthermore, due to its acidity level and other factors, Worcestershire sauce requires careful storage conditions or else spoilage could occur during transport - leading to potential losses or even health risks if consumed improperly stored goods.
Delicious Ways to Use Worcestershire Sauce
BBQ & Marinades: Worcestershire sauce is a popular condiment that adds a great flavour to many foods. It's perfect for marinading and barbecuing meat, adding to mayonnaise or salad dressings, glazing roasts and vegetables, and even in cocktails. Torg offers suppliers from around the world who can provide you with high quality Worcestershire Sauce in bulk or private label at competitive rates.
Salad Dressings: Worcestershire Sauce is the secret ingredient in Caesar Salad dressing - it provides some zing to an otherwise standard dish. Adding a few tablespoonfuls of this sauce to your dressing will make it sing! Find reliable b2b suppliers of this classic condiment on Torg's platform, located throughout Europe, Mediterranean countries and beyond.
Cocktails: If you're looking for something unusual and adventurous with your cocktails, try adding a teaspoon of Worcestershire Sauce to the mix! Not only does it add some complexity but it also brings out the underlying flavours in other ingredients like citrus juices or herbal liqueurs. With Torg's large selection of b2b suppliers across Europe and beyond you can find the best prices on high quality bulk or private labeled sauces for your drinks menu!
Exploring Suppliers Landscapes in Worcestershire Sauce Locations
Spain: Spain is a country renowned for its variety of food products, including Worcestershire sauce. Torg offers buyers the opportunity to source Spanish suppliers for all kinds of Worcestershire sauce products, from traditional recipes to experimental flavors. With centuries-old history and traditions passed down through generations, Spanish suppliers are sure to bring unique flavor to any meal. Torg makes sourcing these suppliers easy by organizing them into categories and providing detailed product descriptions and supplier information.
Italy: Italy is known for being one of Europe's main producers of high-quality food products such as Worcestershire sauce. With Italian cuisine being so well known throughout the world, it's no surprise that many buyers would be interested in sourcing Italian suppliers for their culinary needs. Torg provides an excellent platform for finding these suppliers quickly and easily by categorizing them according to type and providing up-to-date product descriptions and contact information.
France: From Dijon mustard to classic French sauces like béarnaise or roquefort, France is one of the top countries when it comes to condiments and sauces like Worcestershire sauce. Thanks to its rich gastronomic culture, France is a great place to find unique flavors that can add something special to any dish. Torg makes it easier than ever before for buyers looking for French suppliers by offering detailed product information as well as contact details so they can reach out directly with their inquiries.
United Kingdom: The United Kingdom has a long history with condiments such as Worcestershire sauces thanks in part to its large population of enthusiastic home cooks who use them in their everyday cooking routines. Now buyers can easily find UK based suppliers on Torg's platform thanks to our comprehensive list of product descriptions along with supplier contact information which makes it easy for buyers looking for specific items or general inquiries regarding the category of this beloved British staple ingredient.