Source Outstanding Soup Garnishes | Torg B2B Marketplace
When looking for the best soup garnishes for your business or restaurant, look no further than Torg. With a wide variety of products sourced from suppliers all around Europe and Mediterranean regions, you can be certain that you will find exactly what you are looking for. We offer competitive prices, unbeatable selection and top quality assurance on all of our products - no matter what type of soup garnish you need!
SIGN UP FOR FREE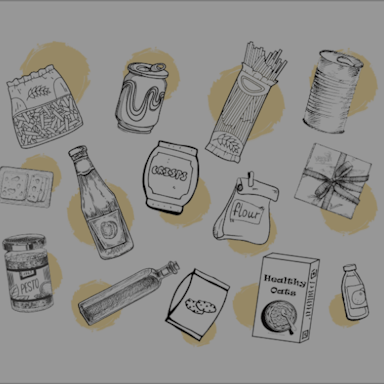 Sign up now to create a request and source the best product at the best price!
WHY TORG
Easy to Request
Select the products & place a request in minutes
Chat with Users
Chat directly with thousands of suppliers
Super Savings
Save up to 23% on margins (100% on time)
Verified Users
Work with trusted, verified leads only
Frequently Asked Questions
What are soup garnishes and why should I use them?
Soup garnishes are a great way to make any soup or stew stand out. Whether you're looking for a unique flavor combination, added texture, or an elevated presentation, there is an array of options available. Torg can help you find the right suppliers to provide these additions in bulk for your business needs.
What types of soup garnishes are available?
Soup garnishes are typically small toppings that add texture or flavor to a soup. They come in many shapes and sizes such as diced vegetables, herbs, croutons, cheese shavings, and more. Adding garnishes can elevate the overall presentation of your dish while also adding additional taste combinations to tantalize your customers' taste buds.
How do different regions season their soups differently?
Many countries around the world have their own specialties when it comes to soup garnish offerings. In Europe you will find items like Parmesan cheese shavings over a minestrone or pesto over Italian wedding soup; in North America croutons on New England clam chowder is common; and throughout Asia fried garlic chips with seafood soups are popular additions. Torg has access to suppliers all over the world with expertise in sourcing b2b ingredients from each region's specialty food markets.
What is the difference between fresh and dried ingredients when choosing a soup garnish?
Depending on the type of dish being served, some chefs prefer to use fresh ingredients while others opt for dried or dehydrated options for longer shelf life needs. For example if you're making a French Onion Soup fresh shredded cheese would be used as opposed to store bought pre-shredded cheese blend which may have preservatives added for extended shelf life capabilities. Torg provides both fresh and dried supplies depending on your preference and product selection preferences.
How does wholesale pricing work?
Wholesale pricing makes it possible for businesses to save money by buying larger quantities of products at once instead of purchasing smaller retail size packages individually. Torg has access to global suppliers who specialize in offering b2b buying solutions so that buyers can get great prices on bulk orders without sacrificing quality. Additionally private label packaging helps buyers customize their own branding on products they purchase through Torg's network of suppliers!
Related products and categories
Balsamic Vinegar: Balsamic vinegar is a type of vinegar that has a rich flavor and sweet taste, making it perfect for adding to soups as garnish. It is especially popular in Mediterranean cuisines such as Italian and Spanish, and can be used in a variety of dishes. Suppliers on Torg offer different varieties of balsamic vinegars from various regions all over the world, which make great additions for those looking for wholesale or private label sourcing.
Olive Oil: Olive oil is not just a delicious ingredient but also makes an excellent soup garnish. Olive oil has been cultivated since ancient times all over the Mediterranean region, including Spain and Italy, and suppliers on Torg offer various types of olive oil from these countries. The oil adds aroma to the soup while contributing to its flavor. It also helps bind together other ingredients for added texture.
Herbs: Herbs are an essential component when creating a flavorful soup garnish. Many herbs have been used throughout history in European cuisine and can be found in many products sourced from suppliers on Torg . Popular herbs include basil, oregano, thyme, rosemary and sage – all of which will add depth to the taste of your dish while making it look attractive when served as garnish.
Vegetables: Vegetables make great additions when looking to give your soups extra color and crunchy texture. You can find vegetables like carrots, onions, peppers or courgettes sourced from suppliers located all around Europe with the help of Torg's platform.. Cut them into smaller pieces or leave them whole – either way they'll make your soup more visually appealing while adding flavour at the same time!
Nuts & Seeds: Nuts & seeds are another great option if you want to add some crunchy texture along with freshness to your soups as garnish. There are many options available through Torg's supplier database coming from Europe such as walnuts, almonds, pumpkin seeds etc.. All these types provide an interesting contrast against creamy soups while adding nutty flavors that bring out the best in any recipe!
Packaging Options
Bulk Packaging: Bulk packaging is an efficient and cost-effective way for b2b buyers to purchase Soup Garnish products in large quantities. It is often used when purchasing for a larger public such as restaurants, supermarkets or catering services. Bulk packaging typically involves the use of large containers like drums, barrels and sacks.
Flexible Packaging: Flexible Packaging is one of the most popular forms of packaging for food products, particular for Soup Garnish items. Commonly used materials include films, foils, pouches and bags made from paper, plastic and metal alloys. Flexible packaging provides an optimized preservation method while retaining its shape when filled with product.
Glass Jars: Glass jars are commonly used to store soup garnishes like olives and capers to showcase the product's color and texture. For some types of soups, glass jars can be a great option for both b2b buyers looking to buy in bulk as well as smaller retail customers looking to buy smaller quantities at once. The clear glass jar also helps prevent possible contamination ensuring that the product stays fresh until it reaches the hands of customers.