Pork Snacks | B2B Supplier & Wholesale Sourcing | Torg
At Torg, you can find pork snacks to meet all of your needs. Our platform offers an extensive selection of products sourced from reliable suppliers across Europe, Mediterranean and beyond. Whether you are seeking private label snacking options or searching for bulk items to stock up on, we have something for everyone. With Torg it's easy for buyers to quickly submit product requests and get quotes from specific suppliers – all at their own convenience!
SIGN UP FOR FREE
On Torg there are more than 3 Pork Snacks Suppliers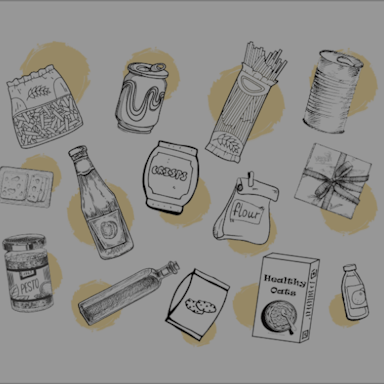 Sign up now to create a request and source the best product at the best price!
WHY TORG
Easy to Request
Select the products & place a request in minutes
Chat with Users
Chat directly with thousands of suppliers
Super Savings
Save up to 23% on margins (100% on time)
Verified Users
Work with trusted, verified leads only
Increasing Demand: The pork snacks industry has seen a steady increase in the number of buyers over the past few decades. This is largely due to an increasing demand for convenience and snacking foods, as well as a growing interest in healthier alternatives that are both low in fat and easy to prepare. As global markets have opened up, there have also been more B2B suppliers sourcing wholesale and private label pork snacks from countries like Spain, Italy, and others in Europe and the Mediterranean region.
Growing Competition: With an ever-growing range of specialty pork snacks available on the market, manufacturers have had to become increasingly creative with their offerings. Innovative new recipes are being developed each year that focus on presenting traditional flavors in modern formats while providing nutritional benefits such as high protein content or plant-based substitutes. This has resulted in increased competition between suppliers as they attempt to create products that stand out amongst the crowd.
Packaging Options
Bulk Packaging: Bulk packaging is ideal for B2B customers looking to purchase large quantities of food products. It is typically used for commercial or industrial applications and can include packaging such as boxes, bags, crates, pallets, or barrels. Bulk packaging often involves vacuum sealing and shrink wrapping the product for safe transport and storage.
Retort Pouches: Retort pouches are a type of packaging specifically designed for food products that require sterilization and cooked under pressure. These packages are commonly used in the processing of ready to eat meals and snacks like pork snacks. They provide an excellent barrier against oxygen, moisture, light and contamination while preserving flavor and quality.
Vacuum Packaging: Vacuum packaging offers another great option for B2B buyers looking to buy pork snacks in bulk quantities. Vacuum sealed bags keep the contents fresh by removing air from around the product and help protect it from outside contaminants like dirt or bacteria. It also helps conserve shelf life by keeping out oxygen while preventing freezer burn.
Custom Printed Labels: Custom printed labels can be used to distinguish your brand from others when selling pork snacks in bulk. Labels come in a variety of shapes, sizes, materials and colors so you can create unique designs that will stand out on store shelves or at trade shows events. Labels are also useful for providing product information including ingredients lists, net weight/quantity, nutrition facts or expiration dates.