Find Quality Linseed Oil Suppliers | B2B Marketplace | Torg
Are you looking for quality Linseed Oil? Look no further than Torg - the leading B2B marketplace that brings together buyers from all around the world to find high-quality suppliers offering the best prices on Linseed Oil and other food products! Our platform provides easy access to a vast selection of food products from trusted suppliers in Europe, Mediterranean, Spain and Italy. Whether you want private label or bulk orders, we have options for everyone!
SIGN UP FOR FREE
On Torg there are more than 3 Linseed Oil Suppliers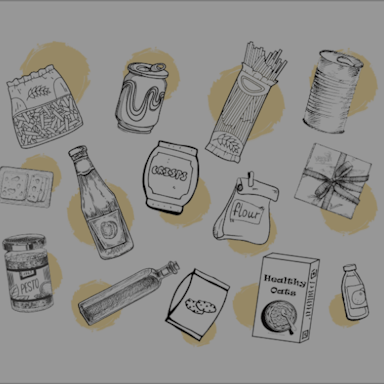 Sign up now to create a request and source the best product at the best price!
WHY TORG
Easy to Request
Select the products & place a request in minutes
Chat with Users
Chat directly with thousands of suppliers
Super Savings
Save up to 23% on margins (100% on time)
Verified Users
Work with trusted, verified leads only
Common Supply Chain Issues Related To Linseed Oil
Supply Shortages: In recent years, there has been an increasing demand for linseed oil that has caused supply shortages in certain areas. This is due to the fact that producing linseed oil requires a large amount of energy, and its cultivation presents other challenges such as pests and climate conditions. Additionally, logistical issues can lead to delays in supply chain delivery times, disrupting the expected flow of goods for buyers.
Private Labels: Another challenge facing the sourcing of linseed oil is the use of private labels by major buyers in order to secure a larger share of the market by squeezing out smaller suppliers. Private label agreements are often unfavorable to these suppliers who may have difficulty competing with large companies due to access issues and pricing constraints.
Sourcing Linseed Oil from the Best Mediterranean Suppliers
Spain: Spain is the world's leading producer of linseed oil, and its abundance of suppliers makes it a prime destination for sourcing high-quality linseed oil. Many Spanish companies specialize in private label production, so businesses looking to include their own branding on the product can easily find what they need. Torg is an excellent resource for finding reputable Spanish suppliers with great offers on bulk orders.
Italy: Italy is another great place to source linseed oil because of its long history with agriculture and food production. Italian firms are known to bring a unique combination of innovation and tradition into their products, making them some of the best available on the market. With Torg's help, buyers can easily access these products in bulk at competitive prices.
Greece: Greece has been producing linseed oil since ancient times, so it comes as no surprise that many Greek companies have perfected its production over time. Whether you're looking for organic or conventional options, Greek suppliers provide various grades to meet your needs while still maintaining high quality standards. Buyers who use Torg get exclusive access to direct quotes from Greek providers.
Turkey: Turkey is one of Europe's top producers of linseed oil and its industry has grown significantly over the past few decades. Turkish companies are renowned for their ability to customize products according to customers' requirements, so those wishing to create a unique blend can benefit greatly from using Turkish suppliers. With Torg's help, businesses receive direct contact information for reliable Turkish suppliers who offer great prices on bulk orders.
Buying Trends For Linseed Oil
Growing Market Demand: Over the last two decades, there has been a growing demand for linseed oil as it is used in a variety of industries, including food production, cosmetics and health supplements. The b2b market for linseed oil has experienced an upsurge especially in Europe, where it is widely used in Mediterranean dishes such as paella and risotto. In addition, its popularity has increased due to the emergence of private label producers who are offering quality products at competitive prices. Moreover, with the advent of e-commerce platforms like Torg, buyers from around the world have been able to access a wide range of suppliers and products in this niche industry.
Long Term Trends: In terms of long term trends, countries like Spain have had an increasing demand for linseed oil thanks to its usage in traditional cuisine. Italy and France are also prominent markets that have seen an increase in sales over time due to their preference for organic ingredients. Other regions such as North America and East Asia have experienced steady growth as well due to their booming health supplement industry.