Dinner Sauce | Wholesale Suppliers on Torg
Looking for the perfect dinner sauce to add flavor to your dishes? Look no further! Torg is a leading b2b food products marketplace where you can find the highest quality sauces from reliable sources throughout Mediterranean, Spain, Italy and Europe. Whether you need a private label supplier or are looking for sourcing options, our extensive selection of products is sure to have what you're after.
SIGN UP FOR FREE
On Torg there are more than 3 Dinner Sauce Suppliers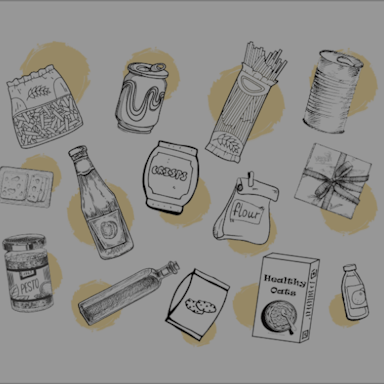 Sign up now to create a request and source the best product at the best price!
WHY TORG
Easy to Request
Select the products & place a request in minutes
Chat with Users
Chat directly with thousands of suppliers
Super Savings
Save up to 23% on margins (100% on time)
Verified Users
Work with trusted, verified leads only
Frequently Asked Questions
What is Dinner Sauce?
Dinner Sauce is a popular condiment used to enhance the flavor of dishes such as pasta, fish, salad and other meat or vegetable dishes. It is usually prepared from tomatoes, herbs and spices that bring out the best in flavors. For businesses looking for a reliable supplier of dinner sauce for their own products, Torg can help find the right supplier quickly and easily.
Where Can I Find Suppliers Of Dinner Sauce?
As a b2b food products marketplace, Torg has curated an extensive database of suppliers who offer dinner sauce from all over the world. Businesses looking for dinner sauce can search through Torg's vast selection to find a suitable supplier with ease.
What Kind Of Ingredients Are Used In Making Different Types Of Dinner Sauces?
The type of dinner sauces available will depend on the region and local resources available to suppliers. Popular ingredients used in European countries are olive oil, garlic, and oregano; while Asian countries make use of ingredients like ginger, lemongrass and chilli peppers. Additionally there are international brands that produce sauces which combine different flavours from around the world.
What Are The Different Types Of Dinner Sauces Available?
Generally speaking, there are two types of dinner sauces – ready made sauces such as tomato ketchup or mayonnaise; or chefs' handmade sauces which involves mixing different ingredients together according to personal recipes or tastes. Depending on what kind of product your business requires, you may need to look for either option when sourcing through Torg's marketplace.
What Should I Consider When Sourcing International Suppliers For Dinner Sauce?
When it comes to sourcing dinner sauce from international suppliers across Europe and beyond, businesses should consider factors such as production costs, quality assurance standards and delivery times before making their selection at Torg's platform. Additionally businesses could also look into private label production options if they want more control over branding elements such as packaging design or labelling requirements.
How Can I Narrow Down My Choice Of Potential Suppliers On Torg's Platform?
Depending on what type of product your business is looking for – ready made or handmade – you would have to take into account various criteria when searching for potential suppliers via Torg's platform such as price range, quality assurance certification (ISO etc), location preferences (e.g Mediterranean regions) etc in order to narrow down your choices effectively when it comes to selecting the most suitable supplier/s for your needs..
Nutritional Benefits of Dinner Sauces
Essential Vitamins and Minerals: Dinner sauce is a great way to enhance the flavor of any dish. It's also a good source of essential vitamins and minerals, such as vitamin A, C, iron, and calcium. The b2b supplier sourcing options for dinner sauces are vast, including private label options for restaurants or retail stores. Whether you are looking for organic or non-organic dinner sauces from Mediterranean countries like Spain and Italy or elsewhere in Europe or even further away - Torg has the perfect solution for you.
Omega 3 & 6 & Lycopene: Adding dinner sauce to your dishes can be an easy way to boost their nutritional content. Many dinner sauces come complete with essential fatty acids Omega 3 and 6 which are important for healthy brain function and heart health. Additionally, dinner sauces often contain lycopene which helps reduce inflammation in the body.
Other Nutritional Benefits: Dinner sauces provide many other beneficial properties too! They can help improve digestion because of their high fiber content, they contain antioxidants that help protect against cell damage due to free radicals in the environment and some types contain probiotics which aid in gut health.