B2B Bubble Tea Suppliers & Wholesalers | Torg
Looking for Bubble Tea suppliers? Look no further! Torg is the perfect marketplace for finding high-quality b2b Bubble Tea suppliers all over Spain, Italy, Europe and the Mediterranean. Whether you're looking for private label or wholesale sourcing of Bubble Tea products, we have a wide variety of options to suit your needs. We make it easy to find exactly what you're looking for so that you can get your orders shipped quickly.
SIGN UP FOR FREE
On Torg there are more than 3 Bubble Tea Suppliers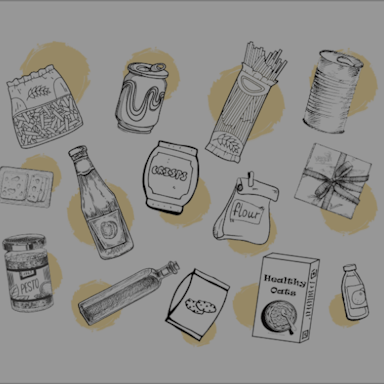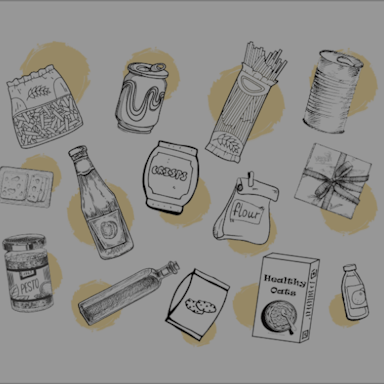 Sign up now to create a request and source the best product at the best price!
WHY TORG
Easy to Request
Select the products & place a request in minutes
Chat with Users
Chat directly with thousands of suppliers
Super Savings
Save up to 23% on margins (100% on time)
Verified Users
Work with trusted, verified leads only
Connecting Businesses Worldwide Through Bubble Tea Sourcing
Spain: Spain is a perfect place for b2b sourcing of bubble tea. The Mediterranean climate allows for the growth of unique ingredients that are used to make this popular drink. With Torg, businesses can easily find and source top-quality bubble tea from reputable Spanish suppliers. From private label options to wholesale purchases, Torg makes it easy for buyers worldwide to connect with appropriate partners in Spain.
Italy: Italy is also home to a vibrant bubble tea industry. Italy's long tradition of food production has made it one of the most important countries when it comes to unique flavors and quality ingredients. Thanks to Torg, Italian suppliers are now accessible worldwide, allowing businesses around the globe access to products from this renowned country. Whether you need custom labels or bulk orders, Torg makes sourcing bubble tea from Italy simple and efficient.
Europe: Europe is an ideal destination for b2b sourcing and purchasing of bubble tea due its many different countries and traditions. With each nation offering their own special take on the popular beverage, European suppliers are some of the best in the world in terms of both quality and variety. Thanks to Torg's extensive database of European partners, businesses across the world can now easily find what they need when it comes to bubble tea supplies.
Mediterranean: The Mediterranean region is well known for its warm climate and diverse range of cultures, making it an ideal location for finding a wide range of bubble teas tailored to customers' needs all around the world. With Torg, buyers have access to countless supply options from multiple Mediterranean locations so they can get exactly what they need in terms of flavor profile or packaging requirements.
Buying Trends for Bubble Tea
Global Popularity: Over the last decade, bubble tea has become a global phenomenon, with sales growing exponentially in both online and brick and mortar stores. Bubble tea suppliers have seen an increase in demand from b2b customers sourcing wholesale and private label products, particularly in Europe, the Mediterranean region, and Spain. This trend is likely to continue and accelerate as more consumers learn about bubble tea's health benefits and its unique flavor profile.
Increasing Variety & Accessibility: In recent years, bubble tea manufacturers have been introducing new flavors with ingredients like lychee, mango, jackfruit, passion fruit, coconut cream and more. This has led to increased customer interest for this type of beverage around the world. Additionally, bubble tea products are becoming more accessible due to developments in digital technology which allow for convenient online ordering from any corner of the globe - making it easier than ever for buyers to find what they need.
Frequently Asked Questions
What is Bubble Tea?
Bubble Tea is a popular refreshing beverage enjoyed around the world. It is usually made from a tea base mixed with various toppings and flavourings, like tapioca pearls, syrup, and fruit jellies. Torg can help you find the right b2b supplier that provides high quality bubble tea products for all sorts of businesses and industries in Europe, Mediterranean or other countries.
What types of Bubble Tea are there?
There are many different types of bubble tea available to purchase at wholesale prices depending on the supplier. This includes variations such as green tea, black tea, oolong tea, milk teas and fruity teas with honey or syrup added for extra sweetness.
Is it possible to get private labeled Bubble Tea?
Private label bubble tea companies manufacture specialised ingredients and packaging specifically tailored towards your needs. With this option you can create unique branding for your products and stand out from regular suppliers. Torg can help you find suppliers offering private label options if you're looking to source customisable bubble tea wholesale products.
Are there sample packages available for Bubble Tea?
Yes! Many suppliers offer sample packages so customers can taste test different types before making large orders. Torg can help you find relevant suppliers that provide sample packages of their bubble tea products so you can make sure they meet your quality standards before placing an order.
Bubble Tea is often sourced from Asia due to its popularity in countries like Taiwan, Thailand and Japan however there are also many European based suppliers that offer these same products at competitive prices. With Torg's vast network of global sources buyers have access to all sorts of bubbles teas from reliable suppliers located near them or in other parts of the world.